Clothes and Accessories August 29th, 2011 | 1 Comment »
I am looking for the best shoulder bag for me as my one and only bag is a backpack. There are times I need a shoulder bag when I only need to carry something smaller and depends on my clothes. My last shoulder bag was thrown by my husband when we left Seoul as it is already old and torn.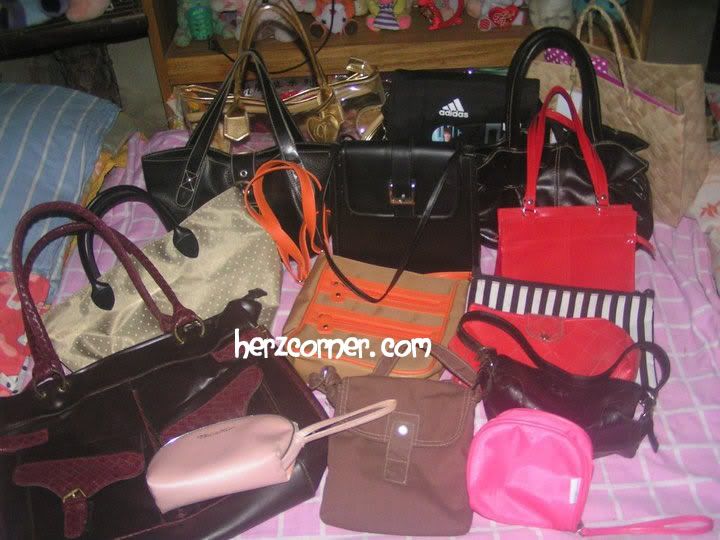 The other week my sister show me picture of her bags and asked me to pick one for myself so they can  add it to the things they're going to send me when I have enough money for the postal. I chose the bag in the front, maroon in color.