Fashion and Style December 1st, 2011 | 2 Comments »
Wherever you go here in Korea you will surely bumped and see girls on their mini-skirts or shorty shorts  with black leggings. That's a trend here during winter season, so don't be surprised when you took a subway and you will see a lot of girls wearing same outfit, you might think you are lost or boarding a train hired by them.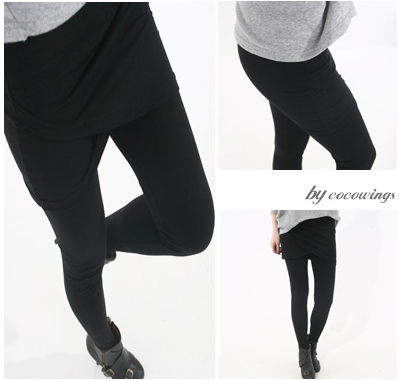 Some girls wear this leggings with their winter boots or  running shoes, while there are some who are still wearing pointed sandals or boots.