Shopping and Sale April 11th, 2012 | No Comments »
The impulsive shopper on me  strikes again when I went to Daiso the other day, shopping in Daiso is not even on my plan I just can't resist going inside the shop every time I happened to passed by. The plan to look around and spend  ₩5,000 didn't materialized I spend 7x of it.  As usual I just buy some useless things if you will asked my husband, I got 2 notebooks despite the fact that I have plenty of notebooks already, scissors I also have one, calculator I just find it cute ok?  Paper clip, dunno where could I used it when I have no paper to clip, alarm clock when we already have one, travel pack shampoo and bath soap, small Nivea lotion I just found it cute as well, batteries for my alarm clock, hand wash it is cute too, handkerchief  violet is not yet on my collection, plastic zipper bag just like it.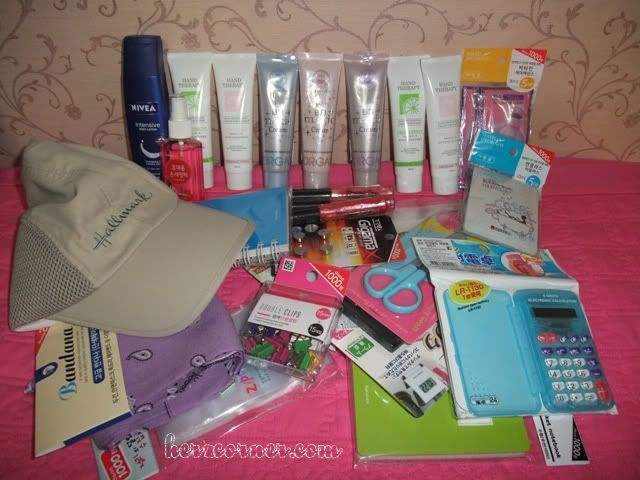 When my husband saw my shopping haul there's only one thing he can asked when are you going to mail your box? Yeah right it is been sitting in our apartment for few months already together with the postcards I have to send, I can't save for postal fee because  the moment I have a small savings before I know it I spend it already.