Shopping and Sale July 20th, 2012 | No Comments »
I went to Daiso today to buy small bottle of shampoo that I could carry on our vacation, I have thought of carrying small bottle of shampoo rather than carrying  big one which is too heavy to carry,  I also have refill bottles but sometimes it is not enough so I have no choice but to use the shampoo in the hotels we stayed which I don't like doing it because I treat them as souvenir.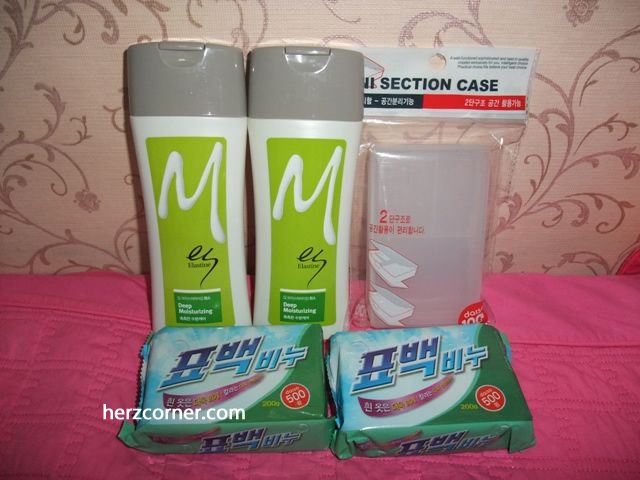 I can't find the shampoo's in the first floor and while walking around a lady shopper clear her throat, I didn't giver her a look so I went to other aisle and she followed me then maybe she can't stop it anymore she ask me something in Hangul, I just stared at her in a blank face and says "Mulayo Hangul" she repeat it "Hangul Mula?" I said yes, I think the lady want to be friend with me but sadly I can't understand her so I just left to go to the second floor to find the items I need. I bought two Elastine shampoo and soap for washing clothes I translated 표백 비누 and it says Bleach Soap and I found the mini section case attractive I can used it as jewelry case so I bought it as well.