Beauty and Cosmetics October 4th, 2011 | 1 Comment »
This is my cosmetic case at home few months ago, I mean where I kept my beauty regiments and  beauty products.  Most of them are the  beauty products I have from Philippines, you might think I carried bunch of them when I came here. Well not too many and not too few, just enough for my consumption. I am afraid that I can't find the things I want here so I carry few for own benefits.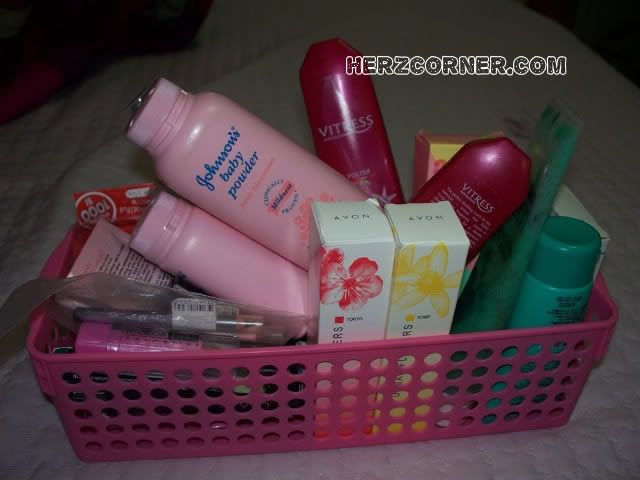 I left the big talc and one more item in a lady in Bangladesh who's family is kind enough to let me use their comfort room.
[ Tagged In ] Avon, Johnsons Baby Powder, Vitress