Browsing Category: "Shopping and Savings"
If you love to shop, chances are, you car plays a huge role in your outings. Not only do you need it to get you to your shopping destinations safely and smoothly, you also need it to be large enough to get your buys in the boot. Of course, you don't always spend your time shopping. You might find that you are busy a lot of the time, so you need a car that can enhance your trips and help you to get your to do list out of the way.
With that in mind, let's talk about the car models that are best for shopaholic women!
Ford Focus
The Ford focus has a roomy interior and trunk, and offers a great driving experience sure to put a smile on any lady's face.
Nissan Sentra
This is a practical and compact sedan that offers better acceleration and fuel economy than a stick shift.

credit to auto.loan
Honda Civic
The Honda Civic is economical, easy to drive, and reliable. There are hybrid and natural gas powered versions available too, for those who are conscious of the planet. It's the compact-class leader and ideal for busy ladies.
Mazda 3
This car has style and space, making it perfect for you. You get driving pleasure from this vehicle that you won't usually find in this class. There's even elbow room for those ladies with a growing family.
Which of these cars do you like the sound of for your needs? There's bound to be one that works for you. To help you figure out whether to buy or lease, the infographic above will be of further assistance.
Savviness is a quality that all of us could do with a little more of. Whether it's being more savvy with money, with our attitude, or just ensuring we always get the quality that we deserve — a little savviness goes along way.
However, few of us are naturally as savvy as we might hope. Learning to be this way is a pretty strict curve, but it's one you can definitely manage with a little thought and application. If you want to ensure you're always making the smart choices in life and applying savvy principles, here are a few areas to focus on.
Beauty: Learn To DIY Salon Treatments
[Photo courtesy of angeljana_/pixabay.com]
If you're not careful, you can spend a lot of money in your quest to ensure you look and feel as beautiful as possible. One of the simplest ways of preventing your beauty expenses from stacking up is to learn to do them at home.
From gel nails to paraffin wax baths, there's very little done at the salon that you can't learn to do for yourself. It might take a little bit of practice, but when you've learned a little and had chance to experiment, you'll be saving yourself the time and expense of going to a salon.
Complaining: Master The Art Of The Complaint Letter
If you receive mistreatment or bad customer service, then the savvy thing to do is complain. Not only does that help the company guarantee what you've experienced doesn't happen again; it might also mean that you're compensated for your bad experience. Writing a complaint letter is all about being calm, rational, and explaining the situation in detail. If you're never done it before, then infoplease.com has some great basics.
Life Management: Seek Your Options
If your life is going to run as neatly as possible, then you're going to learn how to seek the best options before you spend any money. One of the best ways of doing this is when it comes to renewing insurance and negotiating your utilities bills.
Learning to be savvy in these areas is a question of hunting for the best deals. Don't just accept a renewal quote for your insurance; seek other quotes, look through insurance.me, and even negotiate with your existing provider to try and get a good deal. Do the same with your utility bills, constantly comparing other tariffs, and finding the courage to ask for a better deal if you find that you're missing out.
Shopping: Avoid The Sales Tactic Traps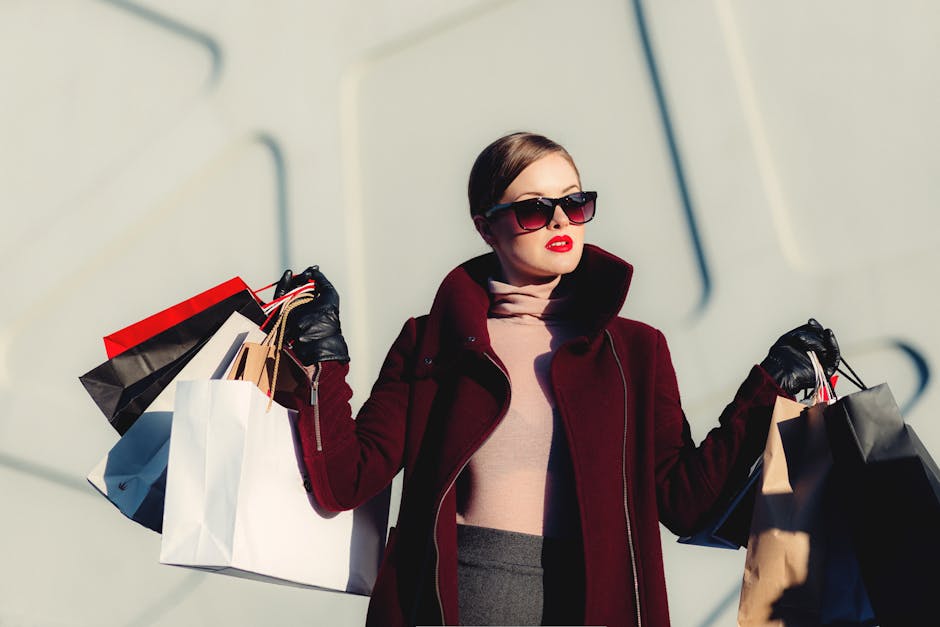 [Photo courtesy of freestocks.org/pexels.com]
If you're going to be a savvier shopper, then you need to pull back the curtain and learn the tactics that shops use to convince you to buy. If you can spot these tactics in action, you can then step back and question your buying decisions — guaranteeing you will make better purchasing choices as a result. Browse the likes of investopedia.com and you will quickly learn which sales techniques you need to be on the lookout for.
These areas are important, but it's good to remember that they're just the beginning. Now you have dipped your toes in the savviness pool, how much further do you think you're going to be able to go? Enjoy the adventure — and the benefits and improvement it will bring to your life!
These days, online shopping is the norm for many people. They prefer to get things online rather than on the high street, and it's not hard to see why. This method of shopping is easy and convenient. But that doesn't mean that things can't sometimes go wrong for consumers who shop online. You need to be aware of the traps you could fall into because they might cost you big,
Paying Luxury Prices for Luxury Brands
Just because you want luxury products, that doesn't necessarily mean that you have to pay luxury prices. That's a mistake that many people make. The best thing about online shopping is that you can get your hands on products from luxury brands without paying the full price. There are plenty of websites that allow you to buy these items at a lower rate than you'd find in shops. And sites like Ebay make it easy to buy second-hand luxury items too.
Falling for Dodgy Deals That Are Too Good to be True
There are plenty of great deals online, but there are also plenty of dodgy deals too. It's important to remember this. You don't want to be ripped off or to fall for a deal that is simply too good to be true. Always look at the security features of the websites that you buy from too. Some websites are not properly secured, and putting your financial information into these kinds of websites can be very risky indeed. You need to make sure that you don't do this.
Not Factoring in Shipping Costs
Yes, many of the deals you find online will be cheaper than the ones in the shops. However, you also need to factor in any shipping costs that will be attached to your purchase. If the shipping costs are high, it might make the overall deal not as strong as it first looks on the surface. It's important not to forget about this. It seems like an obvious thing to point out, but it's a mistake that gets made by people all of the time.
Ignoring the Returns Policy Details
What are your rights as a consumer? You need to know the answer to that question before you buy something online. That means reading the returns policy and learning where you stand on this issue. If you make the mistake of ignoring these policy details, you could end up disappointed and frustrated later on if you end up wanting to return an item that doesn't fit you. So, it's always worth taking the time to read about these things in advance.
Failing to Shop Around
Shopping around is something that everyone should do when they are looking to buy things online. It simply makes sense to start looking at what other companies are offering. There are price comparison sites that make it very easy for you to look at arrange of offers, and then compare and contrast them. When you get into the habit of doing this, you will start to save money on a continual basis.
Imagine the world 30 years ago? Cash was king and to buy stuff you actually had to go to a store and speak to people. Times have changed considerably!
Technology and the internet have given us limitless ways to spend our money, buy our clothes and sell the things we don't want.
This can have the unfortunate side effect of us over-spending, so take a look at these 7 signs that you need to curb your shopping before you take a quick look at some of the modern ways you can spend your money and how to protect yourself.
Contactless Payment
A debit card isn't exactly modern technology but the way we use it today is quite cutting edge. The introduction of contactless technology has made payment more efficient and given major retailers the opportunity to make impressive reductions in the average queueing time. But how do you ensure your money is safe when all it takes to spend your cash is waving your card in front of a machine?
[Photo courtesy of jarmoluk/pixabay.com]
One tip is to place your card in a little foil envelope before placing it in your wallet. The foil means the card cannot be read unless you have it in your hand. There is also a limit on how much you can spend on contactless, which makes it less likely you will lose large sums of money, over the potential of pin fraud.
Buying from friends
Since certain auction sites became so massive, it's enabled the general public sell goods they no longer require and nowadays, some people are making a business out of it. Kind of like an online car boot sale. Interesting developments have enabled much smaller businesses or even personal individuals to own a credit card reader which safeguards both the seller and the buyer and offers more peace of mind than parting with cash.
Just ensure that you have all the right details and where possible you know the seller. Either their address, bank details or business registration details.
Paypal
Paypal is a global giant which sort of goes hand in hand with Ebay and other auction sites. It works in two simple ways. You can either have money in your paypal account or you can link your paypal account to your debit card so it drawers straight from your bank account.
It's particularly useful for quick online transactions as you don't have to repeatedly input your card details online, which can be risky and open you up to fraud.
Paypal protects the buyer often more so than the seller. Your money is usually kept in the paypal account for an agreed amount of days before the seller can draw from it. These means if goods arrive not as described or, in fact, they don't arrive at all. You have the ability to contact Paypal and freeze the funds whilst you sort out any disputes. It can be a little frustrating if you are the seller though. There have been cases where the buyer has damaged the item upon receiving it, or simply changed their mind, meaning you have to take the item back either broken or to resell it again. If you receive the item back damaged and cannot prove it was broken by the purchaser, you will lose the money.