Browsing Category: "Shopping and Sale"
It's no wonder the rich and famous look great, have beautiful hair and blemish-free skin – they've got the money to buy the most expensive products after all. On top of this, they have stylists, beauticians and everyone in between helping them to achieve star style, it doesn't come naturally, you know.
Copying their look means you're definitely going to need some cash and as most people don't have thousands to splurge on looking good, picking the jackpot lottery numbers could help you to get one step closer to your dream of looking like an A-list star.
Of course, there's nowhere better in the world to find quality designer goods than the fashion capitals of London, Paris, New York, Tokyo and Milan. When money is no object, hotfoot it to these shopping destinations of the rich and famous and get ready to look a million dollars.
Fifth Avenue
The fashion-obsessed will feel right at home with the major shopping attractions on offer on New York's Fifth Avenue. Internationally known for its plethora of shops and boutiques, cutting-edge trends and designer brands, it will no doubt hit the spot – and your purse.
Of course, you can't visit Fifth Avenue without stepping a well-heeled foot into upscale department store Saks. It's been providing shoppers hungry for designer clothing with quality items since 1824 and doesn't look like it will stop any time soon.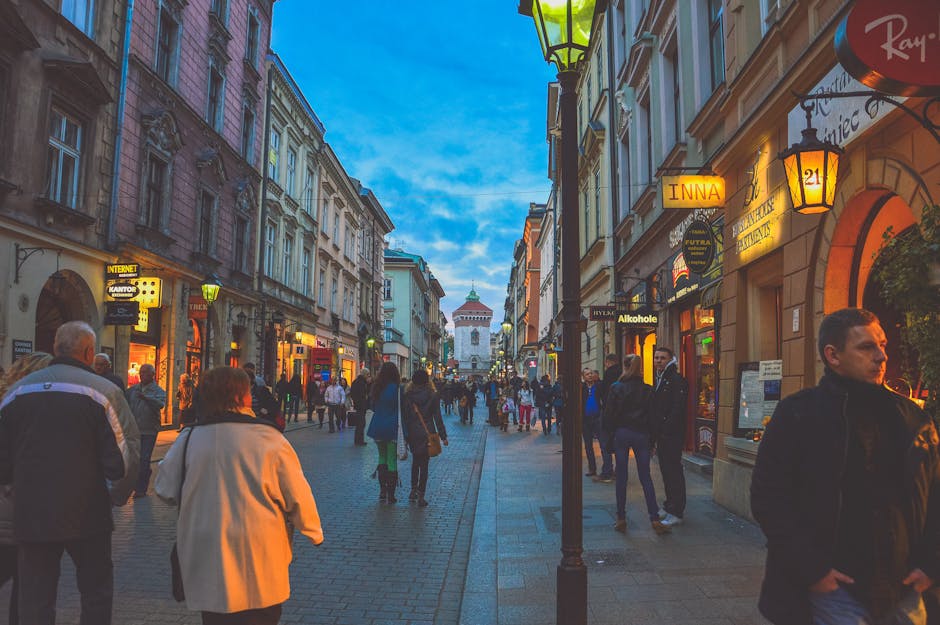 [Photo courtesy of Caio/pexels.com]
Avenue Montaigne
Zut alors, this shopping district in Paris boasts the largest number of world-class stores in one area, such as Christian Dior and Chanel. Situated between the Champs Elysee and the Seine river, Avenue Montaigne is one of the fanciest shopping streets in the world.
Few places on earth can boast such a high concentration of haute couture designers (even fancier than designer as everything is custom made), meaning it's often frequented by celebrities – just recently Kim Kardashian and boyfriend Kanye West were spotted stocking up there. This is the place to take your bingo winnings and splash out like a star.
La Rinascente
This elegant Italian department store in Milan is one of the oldest in the city and boasts eight floors of high-end brands. The whole place is steeped in fashion history – Giorgio Armani made his first creative steps as a window dresser here and top Italian architects are responsible for every detail of its impressive building.
Bond Street
This shopping street in Mayfair is home to the most elegant and expensive shops in London – Gucci, Armani, Burberry, Dior, to name but a few. You know you've made it in fashion if you have a shop here.
Also taking up residency on Bond Street is high-end auction house Sotheby's for those who are after something truly luxurious and unique.
Ginza
Tokyo's most famous upmarket shopping district is worth millions, making it one of the most expensive retail areas in the whole of Japan. A cup of coffee will set you back around £8 so its no surprise that this is the place to come to indulge in some luxury shopping.
Virtually every single designer brand has a store here – Cartier, Chanel, Burberry – you name it. On top of this, Ginza is also a great area to catch some theatre, a cutting edge art exhibition or put your feet up with a cocktail.
From classic shoppers to evening bags, this collection is a guide to the top five designer bags. While many of us may not be able to afford them, we can all aspire to having one some day. Besides, if you've come into some winnings after a spot of eyes down action on Posh Bingo let's say, then you can easily nip down to the high street and pick one up.
For some people shopping for gifts is an absolute joy. They like nothing more than to spent hour upon hour wandering around the shopping mall hunting for just the right gift for that special person in their life.
For other people it comes out pretty much at the top of the 'Things I Hate To Do' list. Somewhere between sky-diving and cleaning out the garage.
Alas, there are times when you have no choice and just have to bite the bullet, dust down the credit card, and go hunting for that special something for that special someone in your life.
If you fall into the 'I Love Shopping' camp then it is unlikely you need any guidance in this area, but if the thought of shopping for gifts brings you out in a cold sweat then follow these three steps and you'll be amazed at how quickly and easily you can hit the jackpot.
Step #1: Grab a piece of paper and do a little brainstorming. Think of the person who you are buying the gift for and write a list of ten things that interest them. Do this as quickly as you can, and don't stop when you get to three or four items. The reason you need to go for ten is that it is often not until the eighth, ninth or tenth item that you really hit on an interest that will be perfect, and original, for that gift idea.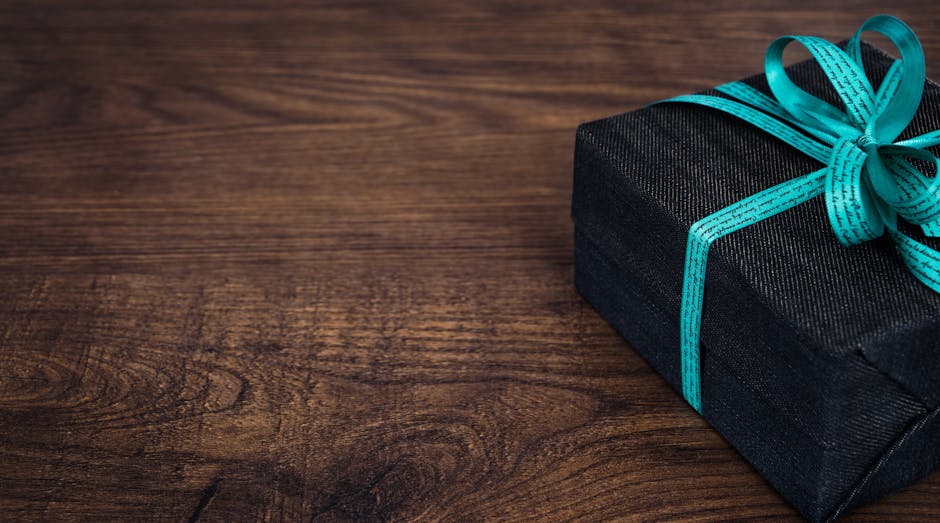 [Photo courtesy of Pixabay/pexels.com]
Step #2: you need to decide on a budget. Once you have your list of ten things that interest them, put a straight line on the piece of paper under those items and right a minimum and a maximum figure that you want to spend.
The reason this is important is that it helps you to focus in on your target. You know just how high you can go without going overboard, and you have a low figure, below which your gift my not look as generous as you might want it to.
Step #3: Cross off any of the items you listed in the first step that is completely out of your chosen price range. This will be anything that will not make you run over or under your chosen budget.
You should now have all the information you need to make your shopping expedition a success.
All you need to do now is head off to the biggest department store in the area (don't waste your time wandering around all the boutique stores as you can spend a weekend doing that and still draw a blank) with your credit card in hand and before you know it you'll have that perfect gift for that special someone.
Shopping in the New Age means that we can now pay for our shopping with a swipe of a credit card, a click of a PayPal account or a tap of a phone. We are also no longer restricted to our local shopping mall or what we can find online. Nowadays we can hop on a plane and we could be in a completely different State by lunchtime. If we are feeling even braver we could hop on a  plane , get comfortable in our seat and enjoy the inflight entertainment. We could even have a nap and wake-up completely refreshed and ready to go shopping in an entirely different country! Madness? No! We have all heard of people taking a weekend to go shopping in New York. Well, how about treating yourself to an amazing shopping holiday that is somewhere very different. We won't be popping to the local mall, no, we are going to a far flung holiday destination for our shopping.
Why You Should Consider Shopping Abroad
You have heard the hype. Friends claiming that they managed to buy massive diamonds for a fraction of the price. But is that true?  Does shopping abroad really live up the hype. Could we really find ourselves buying gold for a couple of dollars?
There is no doubt that shopping abroad can mean that we pick up some incredible bargains. Who needs thrift stores when we have the whole world at our fingertips. However, for our shopping trip to be worthwhile we need to put in the research first.. We need to make a list. What is it we want to buy? There literally is no limit to what we could buy. We could pick some silk scarves from a market like the one talked about in this article https://www.vice.com/en_us/article/4w7k5d/haggling-in-beijings-silk-market-made-me-drunk-on-power-317 , a stunning house from a real estate agent like this one http://rumahdijual.com/makassar/apartemen , you will be amazed how much further your money goes, or if you always fancied yourself a dream car then this website tells you the best place to find one https://classiccars.com . However, before you get too excited and think that you want to buy an apartment or car, you need to consider that these purchases won't slip easily into your suitcase! Also, for the car there is the cost of transporting costs and import costs. But let's not let the technicalities stop us. We can dream!
Once you have done research you should have narrowed down your destination. Where the best part of the world for your shopping trip? You don't want to pay over the odds for your plane ticket so use a website like https://www.skyscanner.net to find the cheapest flights for you.
Shopping abroad is a great way of really experiencing and exploring a country. Getting out on foot and shopping like a local means that you will get a more authentic holiday. However, there are some things that you will want to consider.
Tip 1 – Is It Genuine?
If you are going shopping for a specific item then you need to do your research. Find out if that item has a kite mark or a branding mark that will help identify if the item is genuine. You don't want to be paying lots of dollars for a fake. It is only a good deal if the product is genuine. Putting in some research before you go will also help you identify the genuine vendors. Look on Tripadvisor and see if you can find any reviews for the shops or market that you are planning on visiting.
Tip 2 – Don't Be Rushed
Don't be forced into buying a product. The vendor will want to close the deal. You aren't in a rush. Make sure you take the time to go and look round all of the vendors and compare prices. Another vendor might be selling the same product but much cheaper.
Tip 3 – Don't Be Afraid To Haggle
Many countries will expect you to haggle. Don't be scared of this. Treat it as a business transaction. Keep it polite and always smile. You need to be patient with the haggling process as it can sometimes take a while.  If you still aren't happy with the final price then don't be afraid to walk away. You can always come back tomorrow.
Tip 4 – Stick To Your Budget
Plan your budget and stick to it. It is only a bargain if you can afford it. Do not allow yourself to spend more.
Tip 5 – Stay Low-Key
Don't go out shopping wearing an expensive watch and waving your iPhone 8 about. This will send the wrong messages out. It will also affect how effectively you are able to haggle. You want to be discrete and be able to blend in like a local. If you are taking a handbag then I would recommend wearing one that crosses your body and one that is fairly small.
Tip 6 – Will The Store Deliver?
It always worth asking if the store delivers. That way you can continue shopping without having to lug a load of shopping bags around with you.
Tip 7 – Pay On Credit Card
Paying on credit card will offer you a certain amount of protection. However, be sure to inform your bank so that they don't think that you splurging the cash abroad is something to worry about. The last thing you want them to do is freeze your bank card.
Tip 8 – Transporting Your Purchases Home
You have done the fun bit – shopping! Now you need to get them home without breaking them or losing them. You need to plan ahead and bring an extra suitcase. This is then yours for the filling. Make sure that your suitcase has a lock on it too. You need to wrap any breakables carefully. Taking some bubblewrap with you is a good idea. You can then use this to wrap your precious bits. You should also sandwich your purchases between your clothes as this will help protect them too.
Trip 9 – Check Your Airline's Baggage Allowance
Ring up your airline and check your baggage allowance. You do not want to find that you have to leave some of your lovely purchases behind because you have gone over your baggage allowance!
Tip 7 – Paying Duty
You will need to check that you understand how much duty you will need to pay on your purchases. Check how much you are allowed to bring back and what you need to declare.
Not Just A Shopping Trip
It is fun going shopping abroad but it shouldn't just be about the shopping. Make sure you allow yourself enough time to explore the local coffee scene. Sitting back and enjoy a coffee with the locals is a great way of really sampling the local culture. Don't be afraid to join a big table and get chatting to the person sat next to you. Most people are very friendly and happy to chat. We also need that shot of espresso if we are to continue shopping. We really do want to shop until we drop.
You should also try some of the local food. Go into a restaurant and sample some of the local delicacies. Eat where the locals eat and really enjoy the experience.
Get Insta Worthy
Going on holiday shopping is also great for any fashionista's Instagram feed. You will find the perfect Instagram shot at the end of every alley way and on the corner of every street. With cool street art, romantic sunsets on the beach, plant-lined walls and trendy coffee shops that make for the perfect flat-lay. Shopping abroad means your Instagram feed will go from drab to fab! Makassar will make you a real mover and shaker in the Instagram world.
Time A Shopping Trip Abroad With A Festival
Time your shopping trip abroad with a music festival. Coachella is becoming so old hat. It has become a festival that is populated by boring supermodels and the fame hungry Kardashians. It's time to go back to your music festival roots and find a new a festival. Coachella will look positively tame compared to some of the other festivals out there. There is a festival for everyone. Check out the local festivals, let your hair down and go crazy!
Shopping Abroad Is An Adventure
If you are looking for an adventure with some great shopping then a shopping trip abroad is for you. You can pick some real bargains abroad. Shopping abroad will take you out of your comfort zone, it's not like popping down to the local shopping mall. However, this is what also makes it a valuable experience on a personal level. You are breaking out of the normal routine and you trying something new. This will help you become more confident and these new life experiences will help you in your future life. There is so much to embrace about shopping abroad. You are seeing different parts of the world and experiencing entirely different cultures. Shopping might be tough on the purse strings but it is very good for the soul.
Have you been shopping abroad? Did you enjoy it?
It is fantastic when someone celebrates a milestone in their life; whether it is a birthday, anniversary, engagement, wedding or any special occasion worth embracing. These moments bring everyone together for times that live long in the memory and gifts are more often than not one of the highlights for those giving and receiving on a truly special day.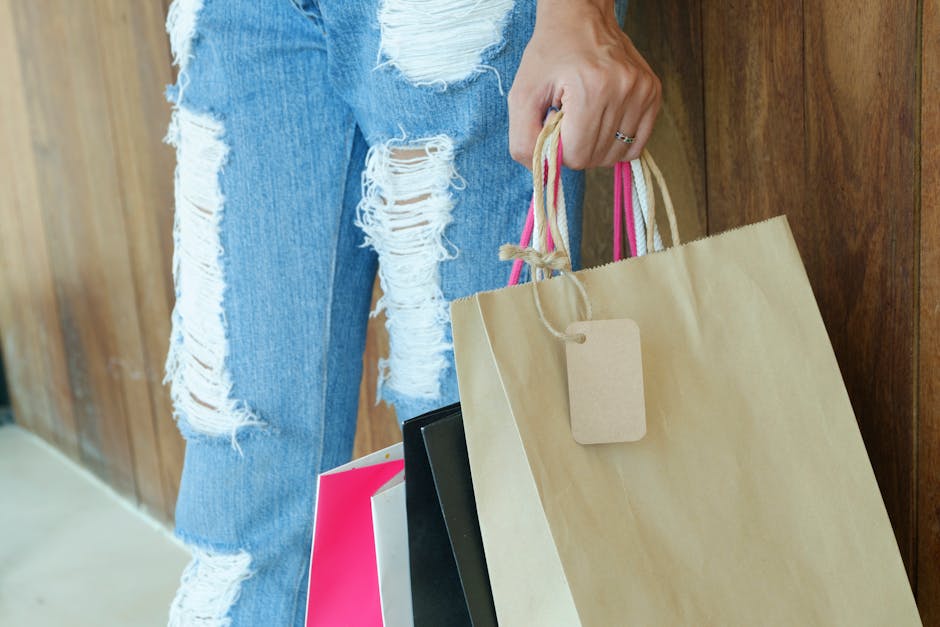 [Photo courtesy of Porapak Apichodilok/pexels.com]
However, we are not always keen to greatly celebrate those birthdays with no special significance in such an exuberant manner both in terms of attitude and expense. Although, whatever occasion it is, gifts are still the order of the day, but with a smaller budget in mind. Presents don't have to be expensive to make for the ideal gift and here some great presents for men for less than ten pounds:
Apology pad
Men are well-known for making mistakes, which can make home life a struggle sometimes. It would be nice if all men would apologise in person, but sometimes things are easier written down. With this apology pad men can show remorse without having to bruise their ego. They can simply tick off the thing they have done wrong and leave it on the side for their loved ones to find and choose whether to accept it without starting a row.
Novelty cups
Nothing goes down quite as well as a nice hot cuppa before bed time and you can make every mouthful fun with a funky mug for the man in your life. You can buy everything from cool to funny to loving to down-right rude if you want to, but whatever you choose you can warm the heart and soul of an evening with a great-value novelty mug.
Inflatable toys
Unlike women, men do not normally get overly concerned about getting old; it's more the hair loss that grates on their nerves. However, one good way to poke some harmless fun at their age going through the roof is novelty inflatable walking sticks or zimmer frames. It's an ideal present for a surprise party, so that others can join in your joke at the birthday boy's expense.
Massagers
One cheap gift you will find everywhere is the head massager and back scratcher. There is nothing more calming and relaxing after a long day than a head massage, but to save you the trouble of doing it yourself you can buy a massager to do it for you. And for those tricky back itches there is a back scratcher that can easily reach those awkward places where a hand can't go.