Browsing Category: "Shopping and Home"
When it comes to home design and decor trends, there are no better trends than those we see celebrities flaunting. Whether it is Kim K's house that you are in love with, Leonardo Dicaprio's bachelor pad, or Sarah Jessica Parker's city retreat, you can take inspiration from it and create a home that reflects all of the things that you love about your favorite celebrity's abode.
Believe it or not, transforming your home from looking like somewhere a Z list celebrity would live to an abode an A lister would be proud to call their own is easier than you might think. It's just a case of being mindful of what goes into styling the homes of all the most stylish celebrities, and how you can recreate the looks that they have, yourself.
Want to lead a more lavish lifestyle and live like a celebrity? Here's how you can do that:
Be selective about your home itself
To live like a celebrity, in lavish style, it's vital to be selective about your home itself. If you are investing in a new property (or choosing to rent instead), it pays to be selective about the kind of place you pick. If you want to live a life of luxury, like a celebrity, you want to pick a home that has that stylish look and feel to it. For this reason, newly built houses and flats are always a good way to go, as these are often designed and built in a modern way. Of course, older properties can be renovated to be made more modern, so if you live in an older property, there is no need to despair.
Minimalism is key
When you see the homes of celebrities in home and design magazines, what is one thing that every property has in common? The answer: that they are designed in a minimalist way. Whenever you see the home of a celebrity, whether it's their bedroom, kitchen or living room, they are always styled to look minimalistic. This means that they are well organized and free from clutter, which helps to make these spaces so innovative. To make your home more of a minimalist space, having adequate storage space is vital, as is taking the time to have a clear out and get rid of any junk that you have laying around.
First impressions count
First impressions count, which is why it is vital that you ensure that your home makes a good first impression. How do you do that? By beautifying your front porch and hallway, that's how. The fact is that by glamorizing your front porch and hallway, you can ensure that your guests get the right first impression of your home. Don't overlook these spaces, as so many people do, make them stylish and smart. For a stylish front porch, think matte gray paint for your door and pretty planters either side of it, a hanging basket or two wouldn't hurt either. For the hallway, keep it simple but chic – think neutral colored walls, a small bureau with an indoor plant on it, and a piece of elegant yet eye-catching art on the wall. Don't allow shoes and coats to make a mess, invest in adequate storage space for them.
Paneling adds elegance
Want to add a sense of drama and period elegance to your home? Add paneling to the lower parts of your home's walls. There's something about paneling that adds a sense of vintage glamor and luxury. If you are going to paint these panels, ensure that you opt for neutral shades – in fact, the entire property should be decorated in neutrals. Neutrals like white, gray, beige, and cream are classy and elegant, plus they tend to make spaces look and feel larger than they actually are.
Large windows are a must
If you are able to, choose a home that has wonderfully large windows. Or, if you already live in your dream home, consider renovating it to incorporate larger windows. There is something about larger windows that add a sense of cinematic glamor and style to a property; large windows are the epitome of luxury – they are what you expect to see in large manor houses and mansions.
Lighting fixtures matter
Don't make the mistake of thinking that the little things, like light fixtures and fittings, don't matter, because they do. Believe it or not, when it comes to what matters, it's the smaller things that always tend to have the biggest impact. If there is one thing that all of the most glamorous and luxurious homes have, it's beautiful light fixtures. If there is one light fixture that beats all others it's a chandelier; there is no fixture that adds more elegance, glamor, and style than a sparkling chandelier. These don't have to be too expensive either, as you can pick them up from all kinds of discount stores, meaning that you can create a celebrity-style home on a small budget.
Feature walls add style
Is there a wall anywhere in your home that looks a little dull, shall we say? Well, why not turn it into a stylish feature wall? This could be made up of anything, from vintage-inspired wallpaper and reclaimed wood to pieces of art or family photos; you can create a feature wall using just about anything. The more rustic and luxurious the wall looks, the more glamor it will add to your home.
Faux fur adds luxury
Animal fur may be out, but faux fur isn't. When it comes to adding a sense of warm and coziness to any home, faux fur throws, cushions, and rugs are the way to go. They add a sense of glamor and style and can help to create spaces that have a warmer and cozier feel to them. So many celebs love faux fur, which is why it's featured in so many glamorous homes.
There you have it, all of the best hacks for leading a more lavish life and creating a home that allows you to live like a celebrity.
Whether you're looking for a keepsake memento or that perfect gift for a baby shower, Mother's Day or other celebration, a gift store like Coppin's Gifts will have an excellent selection of items to suit just about any personality. From cards and jewelry to home decor and plush animals, a store with a great selection can help you find a gift to please anyone. Of course, these gift ideas also make wonderful gifts for yourself.
Items for Summer Fun
When you're heading off to the park, beach or local zoo, a brightly colored mesh tote bag will let you keep everything organized in one handy place. Pack a lunch for the kids or throw in some sunblock and shades, and you'll be ready for some summer fun. Other items that would make great gift ideas include a towel for bath, beach or pool as well as comfortable strapless sandals. Of course, the kids will love a Saturnian fling sock. The centrifugal force amplifies your throwing power, so you can enjoy an exciting game of catch.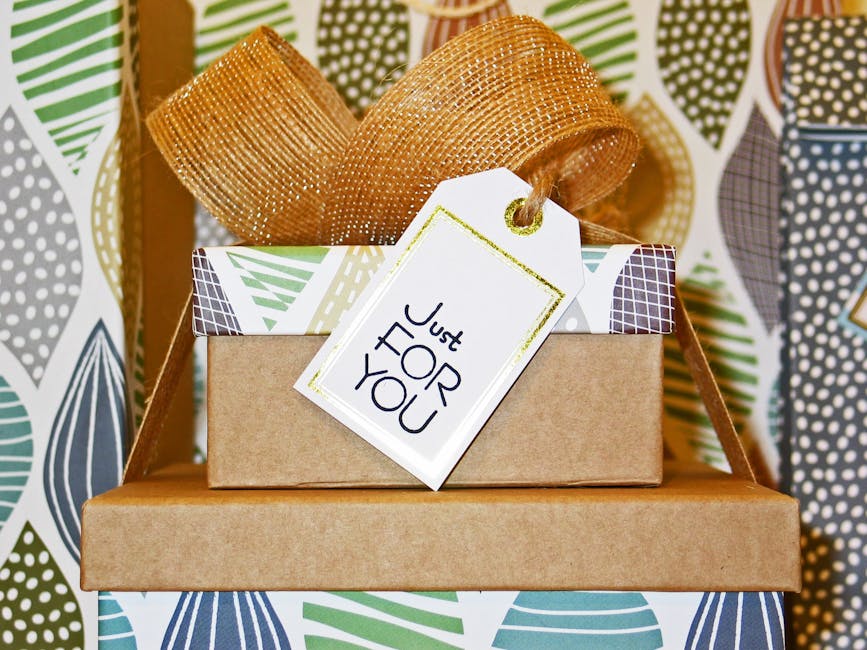 [Photo courtesy of Pixabay/pexels.com]
Jewelry for Girls
A gift shop will often have wonderful gift ideas for kids as well as adults. Little girls typically love jewelry, and items such as charms can be a fun family tradition. You can start your daughter, granddaughter, niece or other young girl off with her first charm and a charm bracelet, then simply add charms for the special occasions in her life. The big milestones, such as birthdays are always important to remember, but don't forget a cute watermelon charm to remember your family reunion or a charm depicting one of her favorite activities.
Gifts for Someone Special
If you're looking for a lovely housewarming gift or something for a special friend, a beautiful candle warmer would make an excellent option. These candle warmers can be used with a variety of scented candle aire tins, a small dish of highly scented candle wax. You simply place your favorite candle fragrance in the warmer and your room will soon smell incredible. Of course, even when you're not using your candle warmer to scent your home, it's lovely design makes it an excellent decorative item for a kitchen, living room, bedroom or other area of your home.
Finding the right gift can sometimes be difficult, especially if you want to get something unique. Fortunately, an online store will offer the opportunity to shop now, but you'll also have a huge selection of items that you'll be able to choose from.
Being a homeowner offers a world of responsibilities – as you need to look after your home and maintain it – as well as a new universe of shopping opportunities. Indeed, shopping for your home is very different from hitting the shopping mall to check on the latest street fashion items. But you probably knew that. What you might not have known, though, is that there are ways to shop smartly for your home, and to save a vast amount of money for services and equipment that wouldn't be easily affordable otherwise. Indeed, when you are buying specific equipment for your household, it is important to consider carefully what lies behind your decision to purchase an item over another one. Additionally, the DIY approach can save you a lot of money in the long term, so it's always worth giving it a go. Finally, there are ways to find additional financing options for your home improvement projects.
What Lies Behind Your Home Spend?
At the start of your shopping journey lies the very question: What will drive the shopping reasoning? For instance, it's important to define whether you are buying an item because you need it – such as fixing a damaged element in the home – or because you want – your entire home decor project falls under the 'want' category, for example. Additionally, as you decide on a specific item or several items depending on your home improvement project, it's essential to settle only for quality. Indeed, when you buy something new for the home, you want it to last. Consequently, you may have to invest a little more in your home shopping to ensure that you can get items that you can rely on.
Can You Do It Yourself?
[Photo courtesy of Pexels/pixabay.com]
There's something interesting about home improvement projects. You don't always need to hire a professional engineer; you can do it yourself. However, you need to be careful as some types of improvement work, such as electric improvements, will need to be done by a qualified engineer to be included in your home insurance cover. For anything else, you can often revert to the DIY approach. Certain home improvement suppliers, such as Bathroom Takeaway, even provide you with plenty of tips and informative content to help you throughout the project. Thus, you know what to choose, how to install it, and what DIY equipment you need in the process.
Are There Other Ways To Pay For It?
You have probably considered a loan to proceed to large-scale improvement projects. However, what you may not know is that you can benefit from governmental aids and funds to repair and modify your home. For instance, you can find home improvement loan programs that help lenders to make loans that they wouldn't normally agree on. You can even find local financing options from your local Department of Housing and Urban Development (HUD). There are also incentives that are specifically designed to help you to address energy efficiency modifications. There are decided at a state-only level. But this is not all. You can find financial support if you are a veteran, a rural resident or even a Native American.
These days, online shopping is the norm for many people. They prefer to get things online rather than on the high street, and it's not hard to see why. This method of shopping is easy and convenient. But that doesn't mean that things can't sometimes go wrong for consumers who shop online. You need to be aware of the traps you could fall into because they might cost you big,
Paying Luxury Prices for Luxury Brands
Just because you want luxury products, that doesn't necessarily mean that you have to pay luxury prices. That's a mistake that many people make. The best thing about online shopping is that you can get your hands on products from luxury brands without paying the full price. There are plenty of websites that allow you to buy these items at a lower rate than you'd find in shops. And sites like Ebay make it easy to buy second-hand luxury items too.
Falling for Dodgy Deals That Are Too Good to be True
There are plenty of great deals online, but there are also plenty of dodgy deals too. It's important to remember this. You don't want to be ripped off or to fall for a deal that is simply too good to be true. Always look at the security features of the websites that you buy from too. Some websites are not properly secured, and putting your financial information into these kinds of websites can be very risky indeed. You need to make sure that you don't do this.
Not Factoring in Shipping Costs
Yes, many of the deals you find online will be cheaper than the ones in the shops. However, you also need to factor in any shipping costs that will be attached to your purchase. If the shipping costs are high, it might make the overall deal not as strong as it first looks on the surface. It's important not to forget about this. It seems like an obvious thing to point out, but it's a mistake that gets made by people all of the time.
Ignoring the Returns Policy Details
What are your rights as a consumer? You need to know the answer to that question before you buy something online. That means reading the returns policy and learning where you stand on this issue. If you make the mistake of ignoring these policy details, you could end up disappointed and frustrated later on if you end up wanting to return an item that doesn't fit you. So, it's always worth taking the time to read about these things in advance.
Failing to Shop Around
Shopping around is something that everyone should do when they are looking to buy things online. It simply makes sense to start looking at what other companies are offering. There are price comparison sites that make it very easy for you to look at arrange of offers, and then compare and contrast them. When you get into the habit of doing this, you will start to save money on a continual basis.