Browsing Category: "Shopping and Finance"
There is always a new dress waiting to be bought, the latest color of nail varnish that we just have to have, or perhaps this season's handbag. Being a fashionista can be an expensive business. Looking our best can be expensive, and that's when we can find ourselves in money problems, and as a result fashion can suddenly seem a lot less fun! What shopping habits should we be avoiding if we don't want to end up in debt!
Never buy something on impulse. I know we all love an impulse buy but it can be dangerous for a number of reasons. We don't actually need it and we are probably paying over the odds for it. You should always make a list of what it is you are going to the shops to buy and then stick to that list! Less fun but far more practical.
You don't set yourself a budget! You go out and you just keep splashing that cash. That is a dangerous game to play! Yes, that dress might look amazing on you but you still have bills to pay and you want to keep a roof over your head. Make a spreadsheet and set yourself that budget.
You pay for everything on credit card. This is a bad habit to get into. The problem with paying on credit card is that you lose track of how much money you have already spent. Then before you know it you find that have several credit cards with debts and you have no way of paying those debts back. If you ever find yourself in that situation then you can visit the website debtreliefprogram.co for further information. However, to avoid this situation in the first place you should pay with cash. I know that some people don't like carrying cash because they worry about getting mugged. However, paying in cash is by far the most sensible option. Don't flash the cash and you should be fine!
You bury your head in the sand each month. You buy all of those lovely new clothes on credit card and then you refuse to look at the bills. This is dangerous! Before you know it you will have debts spiraling out of control. If you are going to use a credit card you need to keep a close eye on your debts and you need to be making decent repayments every month.
Just one more dress. You find yourself constantly saying "just one more dress" and then you justify it by saying you need it for that work conference or a party that is coming up. Stop it! You will always find a reason to buy something. Stop kidding yourself and tell yourself – NO! You don't really need that dress. What is going to happen if you don't buy it? Nothing. The world will still be turning but at least you will still have some more money in your bank account.
Being a fashionista can be an expensive business. Sometimes we need to be more aware when we are shopping and we need to ask ourselves that old age question –
"do I really need this?"
Yes, we want to look good but we don't want to go broke because of it. We can follow fashion but we also need to be sensible.
Wearing jewellery isn't the only thing that you can do at any age: you can think about your financial future at any age too. Yes, it's true, you're never too young to plan for your future and how you will spend/save your money in that future. And if this sounds like something you'd like to do, then make sure to read on to find out exactly what you should be doing.
Do research into the world of finance
If you want to successfully circumvent the world of finance in the future, then you should really be doing research into it now. This means that any teenagers out there should be doing their homework into things such as the safe taking out of personal loans, even if their teachers aren't teaching it them in school. It means people in their twenties should be learning about savings accounts and ISAs in order to learn how to both save and grow money, despite the fact that they might just be living in the moment. It means people in their thirties should be learning about all the ways to get themselves out of a financial fiasco, should they ever find themselves in one; one way to do this is learn all about debt consolidation from an informative sateen the matter, such as debtconsolidationprograms.co. And it means people in their forties should really be focusing on their pension schemes and planning for retirement, no matter how far away it is.
[Photo courtesy of nattanan23/pixabay.com]
Start planning for retirement, now
And that brings us on to our next task when it comes to thinking about our financial futures: planning for retirement. And, it's not just people in their forties, fifties or even sixties that should be doing this either. No, everybody should be doing this, no matter their age and no matter how far away their age of retirement is.
One thing that anybody who is thinking and planning for their retirement must do is begin contributing to some sort of fund or pension (as well as the pension they are provided by their national government and their workplace). Specifically, the type of fund everybody who is thinking towards their retirement should be contributing their earnings towards is a Roth retirement fund
. This type of fund is something that both you and your employers contribute money towards, and when taken out will provide you with a tax-free income. So, if you and your employers spend a lifetime contributing to such a fund, you will reap the benefits of it when you come to retire.
No matter how old you are, no matter how much you earn and no matter how financial conscious you are, you should always be thinking about your financial future. Why? Because having a strong financial backing is something that is needed if you want to to live a long, stress-free life. Today's the day to get started on doing your research into the world of finance and to start contributing towards your retirement — so do it!
If you are in some credit card debt, then it is important to know that you're not alone. Many people throughout the country are in some form of debt. From mortgages to paycheck loans, there are lots of forms of debt. There can be a way to manage debt, and get a strategy in place to help you to deal with it. If you don't then it can quite easily get out of control. So if you are struggling with getting your credit card debt under control, here are some strategies to help you before it gets too much.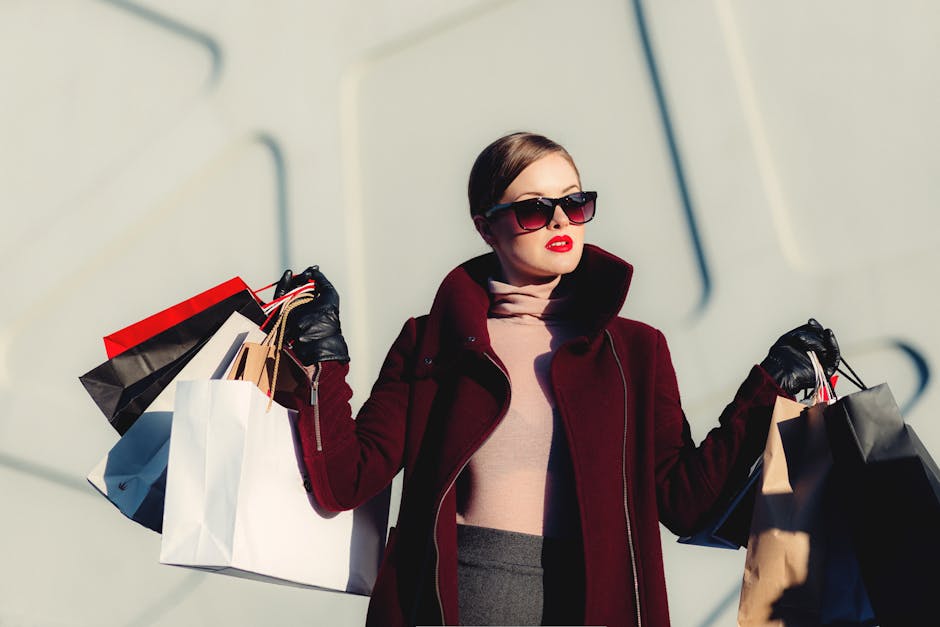 [Photo courtesy of freestocks.org/pexels.com]
Face Facts
It is important to not bury your head in the sand, so to speak, when it comes to debt. You need to own up to the debt that you have. If you carry on spending money that you can't afford to pay back, then it will just get worse. You'll have to pay more and more interest, and it can all just become too much. So face facts and count up how much debt that you have, as well as what money you have coming in each month. Check the rates of interest on the different cards that you have, on a site like comparethemarket.com. From there, you can prioritize, and make plans to clear your debt.
Look Into Consolidation
If you have debt, then it could mean paying less debt than if you look to consolidate your debt with a consolidation loan. You could look at a site like consolidate.loan, for example. If you have one loan, to pay off your existing debt, then it can mean that you only owe back that one loan. You should check the interest rates of everything. But if it works out that you're paying less interest overall, then a consolidation loan could be for you.
Set a Budget
The next step is to work out how much you can afford to pay off each month. Drawing up a budget is the best way to tackle debt head-on. Look at the amount that you have to repay each month. Then look at your income each month. From there, you can set out how much you can pay off each month, as well as what you can afford on other things like your bills and groceries. From there, you can look what to cut down on, and cut out some unnecessary spending. It will help to clear your debt much faster.
Balance Transfers
For a time, you could look to get a balance transfer for your credit card. There are some credit cards out there that will offer zero percent interest if you choose a balance transfer. Meaning that you'll have a set amount of time to make your repayments each month without having to pay any more interest. You need to be careful with these, though, as the interest rate can often hike up quite high once the zero percent interest rate time has run out. So check out the calculations of it all to see if it will make a difference to you.
With a few changes and some steps to make changes, you can take control of your debt much quicker.
If you love to shop, chances are, you car plays a huge role in your outings. Not only do you need it to get you to your shopping destinations safely and smoothly, you also need it to be large enough to get your buys in the boot. Of course, you don't always spend your time shopping. You might find that you are busy a lot of the time, so you need a car that can enhance your trips and help you to get your to do list out of the way.
With that in mind, let's talk about the car models that are best for shopaholic women!
Ford Focus
The Ford focus has a roomy interior and trunk, and offers a great driving experience sure to put a smile on any lady's face.
Nissan Sentra
This is a practical and compact sedan that offers better acceleration and fuel economy than a stick shift.

credit to auto.loan
Honda Civic
The Honda Civic is economical, easy to drive, and reliable. There are hybrid and natural gas powered versions available too, for those who are conscious of the planet. It's the compact-class leader and ideal for busy ladies.
Mazda 3
This car has style and space, making it perfect for you. You get driving pleasure from this vehicle that you won't usually find in this class. There's even elbow room for those ladies with a growing family.
Which of these cars do you like the sound of for your needs? There's bound to be one that works for you. To help you figure out whether to buy or lease, the infographic above will be of further assistance.