Browsing Category: "Shopping and Finance"
However you got there in the first place, making the decision to clear your debts is an important one. Getting rid of your debt and learning to manage your money will help benefit your financial situation and boost your credit rating. Don't be fooled, unless you enjoy a windfall, it's not going to be easy. There are, however, some things you can do that will help you to clear your debts quicker. Help tackle your debts with these five suggestions.
1. Prioritize the highest interest debts first
When the interest rates on your debts are high, it could take you longer to pay them back. It also means that if you're only repaying the minimums, you could find yourself paying back more money overall. Work out what your highest rates are, and aim to pay these back first. You can allocate more money a month to these debts to help pay them back quicker, remembering to ensure that at least the minimum repayments are covered on your other debts.
Image: Pxhere
2. Earn extra money
If your current earnings aren't enough for you to make significant dents in your debts, then seeking additional income could be the answer. You don't have to take on a second job (although you could if you were willing), but there are ways you can make money online on a more casual basis. These extra payments can be put towards clearing your debts, helping you make larger repayments without having to worry about your other outgoings.
3. Consolidate your debts
There are several benefits of debt consolidation programs that can make it easier for you to clear your debts. Provided you can get a loan with a good interest rate, you could end up paying back less than you would if you paid back all of your debts individually. It also makes it easier to manage your repayments – with just one payment to worry about each month rather than multiple payments.
4. Create a debt repayment budget
Nobody likes to use the word budget, but if you're going to pay your debts off quicker then it needs to be done. There are ways to budget while still maintaining your lifestyle, which will help you take better control of your finances to help you to get debt-free quicker. Think of any lifestyle changes you need to make as temporary, you'll have more money freed up when your repayments are gone so keep that end goal in sight.
5. Reduce your overall spending
Another way you could reduce your debts further is to embrace minimalism when it comes to spending.  While it may be a challenge, living a more minimal lifestyle can have its benefits. With less clutter, you'll be much less stressed and your efforts will also help to save the environment. Even if it's just a year-long challenge, this sort of lifestyle change could help make it easier for you to become debt-free.
If your aim is to clear your debts in as little time as possible, you're going to need to make some changes. Give some of the tips above a try and get yourself on the road to becoming debt-free.
Finding extra funds to invest in your company in order to gain more growth is not at all something that should be treated lightly. There are so many interesting options that are available but in most cases you will not want to bring in personal funds since you want to use the profits that a company has in order to re-invest.
Everything Starts With Expenditure
The first thing that you have to do is analyze the expenditure of your company. In many situations there are some expenses that can be avoided. Try to control absolutely everything that you spend money on since this is something that can help you out a lot more than you may believe. Look at what you can cut and what is not actually necessary for businesses. That can bring in a lot of money that you never actually considered till now. You can do the same thing at a personal level since there are surely some expenses that you can get rid of.
Eliminating Expenses
If there are some expenses that are not actually necessary for your business, like a phone line when you can use VoIP, take the steps to get rid of those expenses. It is something that you can so easily do in order to cut down on costs and get some extra funding. You can actually cancel various services and end up with a lot of money at the end of the day.

[Photo courtesy of Pixabay/pexels.com]
Getting Extra Cash
After talking with different experienced growth consultants, we found out many different ways in which we can get extra cash that can be used for investment purchases.
Obviously, you do know about the possibility of taking out a business loan. That is commonly used for companies that need access to extra income. The problem is that many business managers remain focused on just the regular business loans that are offered. Keep in mind that there are basically dozens of different funding options that any business can use. Make sure that you consider all opportunities. It is impossible not to find services that can be used to gain more cash.
Using The Money You Already Have
Many business managers understand the importance of having access to some sort of capital that would be used as a safety net in the event that something goes wrong. If you notice the fact that the company is doing well, there is a possibility that you would be able to use part of the money that you put away for investment purposes. Believe it or not, this is the easiest access to investment funds you have at the moment and most business managers do not consider it.
We live in a consumer society where we are constantly encouraged to purchase a whole host of goods that we don't necessarily need. Sure, you might not want to throw all material desire out of the window and live with the absolute basics. But there are various reasons that you might want to consider living a more minimal lifestyle. Perhaps you're devoted to the planet and can't stand the detrimental effects that waste has on our planet. Maybe clutter, and junk stresses you out, and you prefer your surrounding to be as plain a canvas as possible. However, one of the most common reasons for embracing minimalism tends to be to reduce overall spending. Here are a few ways to embrace minimalism to reduce your overall outgoings.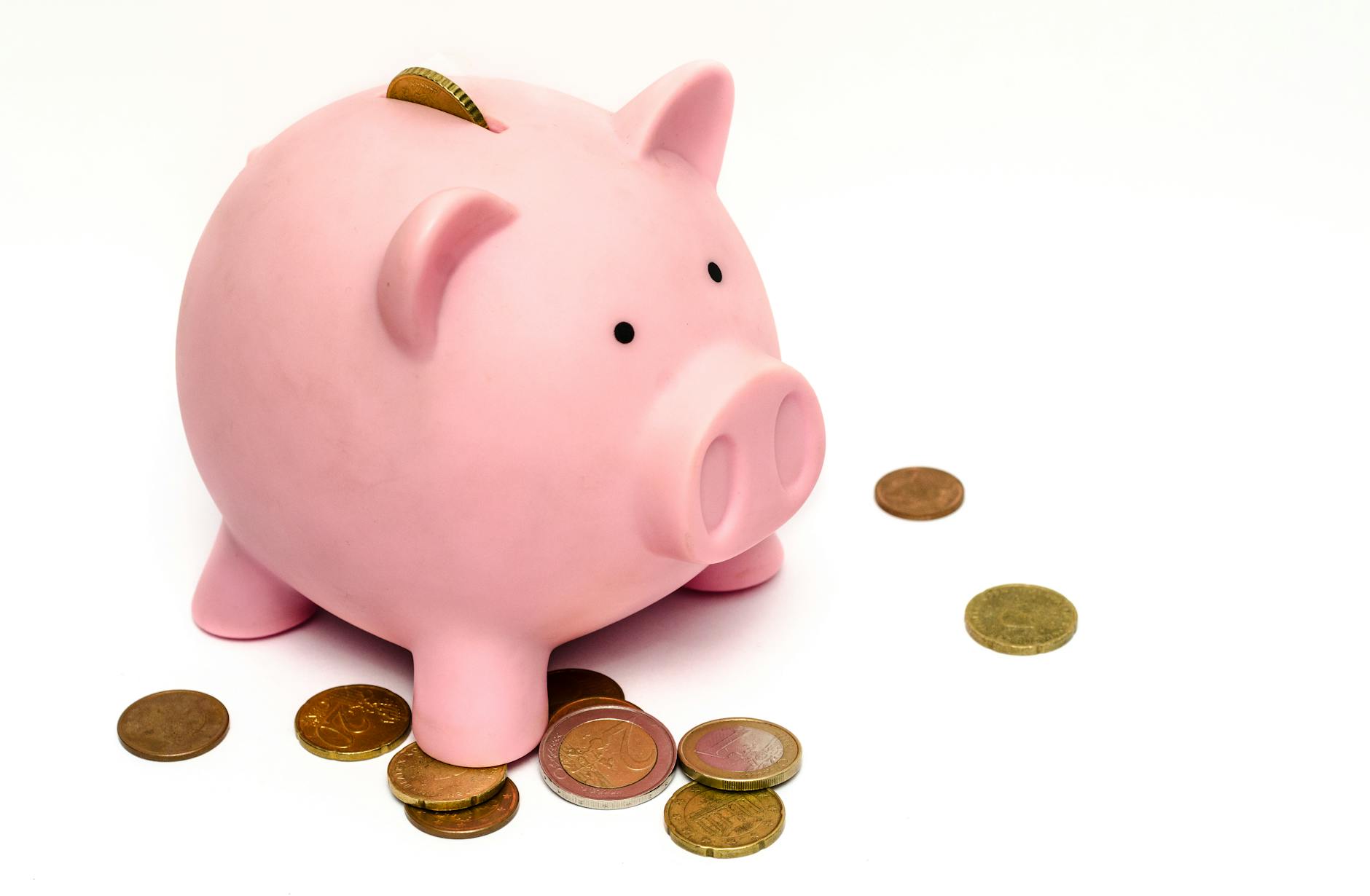 Living on a Budget
One of the main reasons that most people end up in debt is down to irresponsible or unwise spending. If you are currently experiencing debt, it means that at some point or another, it is likely that you have exceeded your budget, or simply haven't had one to start with. Minimalism can counteract this by discouraging excessive and non-essential spending. So, it's time to get into good habits by creating a realistic budget and sticking to it. This is simple enough. All you need is a notepad, pen and perhaps a calculator. Sit down and note down your total salary after tax. This can be on a monthly or yearly basis. Now, total up the overall cost of your necessary expenses (this can include bills and other essential living costs). The amount that is left is your disposable income. This is how much you should have been living on. Try to avoid exceeding this, or you will end up spending money that is not your own and slip into debt. If you are already in debt, use your disposable income to make payments towards clearing your balance. It may sound counterproductive, but you should consider taking out a debt consolidation for bad credit. This simplifies payments.
Question Every Purchase
Buying goods is simpler than ever. Contactless payments mean that you don't even have to make the effort to enter your pin in order to make small purchases. Apple pay means that you can buy a whole host of items even if you've left your money and cards at home. What's more? The advent and success of E-commerce have ensured that you don't even have to leave the comfort of your own home in order to make purchases. You can have pretty anything you could want delivered straight to your door! It's not surprising, then, that many of us spend out of habit and without putting all too much thought into the majority of our purchases. So, it's time to start getting picky! Before you buy any item, question your potential purchase. Do you need the item? What purpose will it serve in your life? Will you get extended use out of it? Only buy what's absolutely essential!
As you can see, living minimally is simple. You can also save a lot of money and stave off the burden of financial debt by living in this way. It's not surprising that this kind of lifestyle is taking off with such popularity! It's high time that you try it out yourself.
Living with bad credit is nowhere near as bad as it was a few years back because of the fact that it is no longer the financial death sentence it once was. Yes, life with bad credit is now completely manageable, and to that point anybody could manage it. To see how a life with bad credit can and show be managed, make sure to read on.
Always work towards bettering the credit score
If you were to ever be stricken with a bad credit score then you should always be working towards bettering it. You should always be doing so because the best way to manage the situation is to not let it worsen as that would of course make managing it a whole lot harder.
When it comes to bettering your score, the one thing that you should do is actually quite surprising: you should use your credit card more often. No, this doesn't mean buying things unnecessarily and it doesn't mean spending loads on your card. What this means is that you should use your card in situations such as quick trips to the shop in order to buy bread and milk — by doing this you would not be spending too much and worsening your debt, and subsequently your credit score, and you will prove to your credit card provider that you can be trusted to both make transactions and pay them off, and this is only ever a good thing in regards to the credit score.
Accept help when it is offered
In order to manage a bad credit score, you would have to accept help in regards to it and your finances in general. Simply, this has to be done. If this is not done then you would find the task of managing your adverse credit situation very difficult and you may even allow it to spiral out of control.
When it comes to accepting help, first of all you should look for help that is designed specifically for people with bad credit, one such form of help being loans with bad credit. What these loans offer those with a bad credit score is a short term way to put a stopgap in any bills they have going out or any debts that they owe, ultimately buying them enough time to deal with them in as healthy a way as possible.
Spending habits must be changed
Last but certainly not least, if you were to ever have to deal with a bad credit score then you would simply have to change the way you spend. You would have to do this because that is the only way you are going to be able to manage your credit without worsening it, and worse worsening it for no good reason. So, learn how to budget and save, and don't be scared to put a bit of money away into a savings account each month rather than spending it on things you do not need.
Life with bad credit can be managed. In fact, a life with bad credit can still be a fruitful one. To ensure that this is the case, make sure to take heed of the advice above and make sure to consider using these appsthat are designed specifically to help with one's financial life.