Browsing Category: "Shopping and Finance"
Ever browsed Pinterest boards or the pages of your favourite magazine, wishing you could afford the latest styles? There's good news: looking chic doesn't have to mean spending a fortune on a new wardrobe each season. Take advantage of discounts, deals, and clothing swaps to save your hard-earned cash while still looking smart. Here's how to do it:
Head straight for the sales racks.
While it's tempting to spend your time browsing the displays at the front of the store, we all know that the best deals are hidden somewhere in the back. Exercise a little self-control when you're out shopping by heading directly to the sales racks or browsing only the sales tabs on your favourite retailer's website. You'll be surprised at how many pieces you find for only a fraction of their original price.
[Photo courtesy of Unsplash/pexels.com]
Shop at consignment shops and charity shops.
Your local consignment and charity shops are two great places to find deals. Consignment shops are particularly brilliant, as many of the pieces they carry are brand name items that have been only lightly used. At consignment shops, you also have the opportunity to bring in pieces you no longer wear from your own wardrobe and earn part of the profits from the sale. You can then use the extra spending cash to fund your future purchases. Charity shops also sell clothes at rock-bottom prices, though you may have to do a little more digging to find brand name designers than what you would at a consignment shop. Still, they're an excellent option, especially if you're looking to stock up on the basics.
Swap your stuff.
Another fun way to score some new wardrobe pieces without spending your hard-earned cash is to organise a clothing swap amongst your friends. Ask everybody to bring five to ten wardrobe items they no longer want to the swap so that there is an ample selection for everyone to acquire a few new pieces. Want an even bigger selection? Sign up for an online swap like Big Wardrobe, Swishing, or Swop2Shop. Don't have anything worth swapping? No stress. Buy directly from the website at a discounted price instead.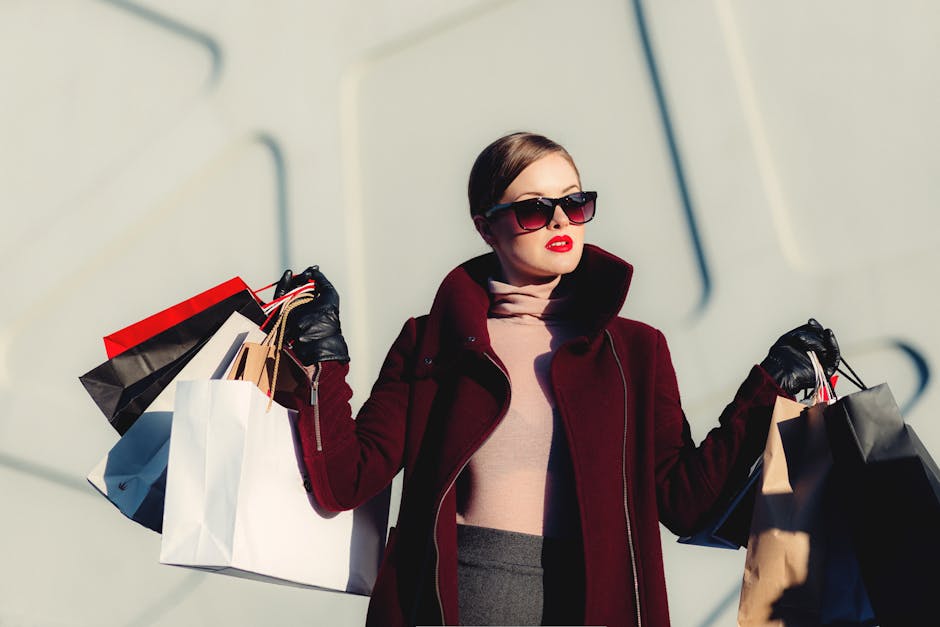 [Photo courtesy of freestocks.org/pexels.com]
Join the mailing list.
The best way to receive alerts about discounts and deals from your favourite retailers is to join their mailing list. Mailing list subscribers are often made privy to sales before the general public, meaning that you'll be the first to know about a major sale or score a sweet coupon so that you can shop for cheap dresses in the UK. Worried about your inbox being flooded by emails from retailers? Regularly check websites like Dealhack.com RetailMeNot, DiscountVoucherUK, and Coupon Craze to help you save big.
Imagine the world 30 years ago? Cash was king and to buy stuff you actually had to go to a store and speak to people. Times have changed considerably!
Technology and the internet have given us limitless ways to spend our money, buy our clothes and sell the things we don't want.
This can have the unfortunate side effect of us over-spending, so take a look at these 7 signs that you need to curb your shopping before you take a quick look at some of the modern ways you can spend your money and how to protect yourself.
Contactless Payment
A debit card isn't exactly modern technology but the way we use it today is quite cutting edge. The introduction of contactless technology has made payment more efficient and given major retailers the opportunity to make impressive reductions in the average queueing time. But how do you ensure your money is safe when all it takes to spend your cash is waving your card in front of a machine?
[Photo courtesy of jarmoluk/pixabay.com]
One tip is to place your card in a little foil envelope before placing it in your wallet. The foil means the card cannot be read unless you have it in your hand. There is also a limit on how much you can spend on contactless, which makes it less likely you will lose large sums of money, over the potential of pin fraud.
Buying from friends
Since certain auction sites became so massive, it's enabled the general public sell goods they no longer require and nowadays, some people are making a business out of it. Kind of like an online car boot sale. Interesting developments have enabled much smaller businesses or even personal individuals to own a credit card reader which safeguards both the seller and the buyer and offers more peace of mind than parting with cash.
Just ensure that you have all the right details and where possible you know the seller. Either their address, bank details or business registration details.
Paypal
Paypal is a global giant which sort of goes hand in hand with Ebay and other auction sites. It works in two simple ways. You can either have money in your paypal account or you can link your paypal account to your debit card so it drawers straight from your bank account.
It's particularly useful for quick online transactions as you don't have to repeatedly input your card details online, which can be risky and open you up to fraud.
Paypal protects the buyer often more so than the seller. Your money is usually kept in the paypal account for an agreed amount of days before the seller can draw from it. These means if goods arrive not as described or, in fact, they don't arrive at all. You have the ability to contact Paypal and freeze the funds whilst you sort out any disputes. It can be a little frustrating if you are the seller though. There have been cases where the buyer has damaged the item upon receiving it, or simply changed their mind, meaning you have to take the item back either broken or to resell it again. If you receive the item back damaged and cannot prove it was broken by the purchaser, you will lose the money.
You are likely to be at the end of your Christmas list now as we reach the last few days before Crimbo. But it's often the last few gifts which can take the longest to find. After all, you are probably running out of ideas and will spend less time choosing the perfect gift for your loved ones. And as well as running out of patience, your bank account is likely looking a little bleak too. After all, we tend to spend loads at the start of Xmas shopping and then have little left when we need to get our last bits. Therefore, here are some tips to pick up your last few gifts when doing some last-minute Christmas shopping while on a budget.
Compare items online
If you have little to spend, you need to make sure you choose the cheapest possible option for the gift. After all, you don't want to buy a gift and then find it cheaper at an online store. Therefore, you need to make sure you compare items online before you do make a purchase. That way, you could end up saving some money which you can put towards other last-minute gifts. Just make sure that you check that it will be delivered in time, so you have time to wrap the gift and pass it on to your loved one!
[Photo courtesy of ErikaWittlieb/pixabay.com]
Look for items with finance options
A lot of stores are doing options where you buy the items on finance so that you can afford a special gift. After all, you might want to buy a friend or a family member something good but have run out of money. Therefore, paying it back monthly will ensure you can afford to buy them the gift. If you would prefer, you could always look at getting a loan to help you afford the last few gifts on your Xmas list. Even with bad credit history, you can get personal loans which can be paid back over time. That way, you will have the funds you need for those gifts.
Head to independent stores
You will find that a lot of the most popular stores increase their prices during Christmas. After all, they know everyone needs to get their last-minute bits sorted sooner rather than later. Therefore, if you want to shop on a budget, you should consider heading to an independent store instead. They are less likely to hike up their prices at Xmas, so you are bound to get great gifts for a reasonable price. And you are giving some small traders business which is a blessing at this time of the year!
Even though you might want to avoid the rush, it's a good idea to head out later on the day on Christmas Eve for your gifts. A lot of retailers will start to reduce their prices as they will want the items to go before they become useless when they open again on Boxing Day! Therefore, you might end up with a fantastic deal on last-minute gifts that won't break the bank.
There's a big difference between loving shopping and forming a dangerous addiction to compulsive buying. It's all about control – and reports suggest that between 2 and 5 percent of Americans lack that control and can't stop spending on shopping. That's just the reported figures, too – I would wager that if you scratch a little further into the minds of the average American that you might find that figure to be even higher.
While the Internet has made it easy to find what we are looking for, it also means we have a lot more temptation to deal with. In days gone by, we would have to walk past a shop window or see an advertisement somewhere to get sucked into the ' I want this now' process. Now, though, all we need to do is fire up our computer and access the Internet, and we are constantly bombarded with targeted ads that compel us to buy more than we might be able to afford.
[Photo courtesy of  Snapwire/pexels.com]
And it's a major issue – make no mistake about it. Shopping addiction can lead to debt, relationship troubles, and is often related to health issues like depression. With this in mind, I thought it would be a good opportunity to reveal ten of the signs that you might need to curb your spending problems, and that you might have a dangerous addiction. Let's get started with some of the most obvious pointers you need to watch out for.
The sneaky buyer
We all make the occasional 'naughty' purchase that we know we can't afford and try to hide from our loved ones. But, as long as you are only doing this occasionally – once or twice a year – it's forgivable. Where it becomes a big issue is when you are making sneaky buys on a regular basis. You might be purposefully arranging delivery times when you know there is no one else around. You could be sneaking them into your home, wardrobe, or onto your bookshelf on the sly, hoping that nobody will notice. You could even be hiding away receipts and boxes, or going to great lengths to remove the evidence of a shopping binge. If this sounds familiar, you have a problem, and the sooner you seek out help for your shopping addiction, the better.
The secret shopper
Are you honest with your loved ones about where you are going? We all do this to an extent – at Christmas time or for a family member's birthday, for example. But if you are lying or being dishonest about where you are going when buying for yourself, it's a sure sign that you are embarrassed about your activities. The simple truth is that if you aren't open and honest about your shopping habits, you are trying to hide something – from your family, and maybe even from yourself. You are looking for lack of interference, perhaps even subconsciously. And, you are developing a problem that could cause you a lot of heartaches soon. Again, speak to a shopping addiction service sooner rather than later – and come clean to your family. They will be able to give you the support you need to approach your addiction.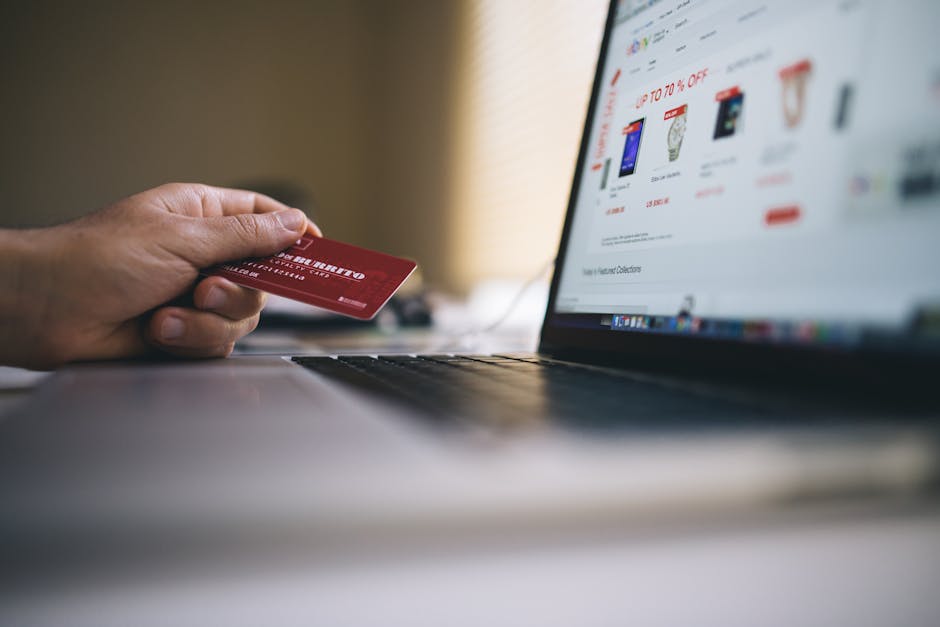 [Photo courtesy of  Negative Space/pexels.com]
The non-stop buyer
As I mentioned above, it's so easy to shop online these days – so much so that it is pretty scary when you stop and think about it for a moment. Take Amazon, for example. You can pay for something with a simple click, and it will be with you the next day – perhaps even the same day. But because you aren't really thinking about the purchase, it seems like it isn't a problem. If you are going through that process several times a week, the spending will quickly add up – and you will be in financial trouble sooner rather than later.
The credit buyer
Are you buying everything on credit card? If so, it's a sure sign you are getting yourself into trouble. Not all debt is bad, of course, and there are even situations where cash loans and payday loans can be useful – if you are struggling to pay your bills at the end of the month and can guarantee you will be able to pay them back quickly, for example. But the truth is if you are using credit for shopping purchases without a plan in place to pay it back, there is danger on the horizon. There are horrible stories of shopaholics spending tens of thousands of dollars on credit, without the financial power to pay it back. The result can often be bankruptcy, court cases, and a whole bunch of trouble from debt collectors. The solution? If you want something, save for it. The time you spend saving will make it a much more worthwhile purchase. And, by the time you have the money to pay for it, perhaps you will realize that you don't need that investment in your life after all.
The non-useful purchases
Another common trait of shopaholics is that they often have cupboards stuffed full of things they never use. It could be clothes that are left in the wardrobe, unworn. It might be DVDs or CDs that stay in their shrink wrap for eternity. Or, it might be something that you only ever use once, before it gets packed away into the back of the cupboard forever. If you are buying things that you don't need or use less than planned, you have to question why you have made the purchase in the first place. The chances are it is because you have a shopping problem and need to seek some help.
[Photo courtesy of  Unsplash/pexels.com]
The happy shopper
Is shopping the only thing in the world that makes you happy? If so, it's a big issue and one that needs to be headed off at the pass – sooner rather than later. Buying shiny new things can give your brain a rush of endorphins and make you feel good. And if it's the only think in your life that does that, it's no surprise that you might end up as a shopaholic. Like any other addiction, when you aren't shopping, you might feel grumpy or upset if you can't buy what you want. And if it's the only thing in your life that is helping you to relax, it will quickly turn into a very expensive habit. If this sounds familiar, it is advisable to look at the areas of your life that are causing you sadness, and work on them. Go to see a counselor or therapist, rather than turning to Dr. Amazon.
The hobbyist
Is shopping just something you 'do'? Again, it's a sure sign you are heading for massive issues in your life. When shopping is a hobby, it's easier to lose control and more likely to become a habit. You should be looking for other activities to fill up your time, rather than always heading to the mall, or visiting online stores. Think about taking up some gym classes, or start pursuing an arts and crafts interest instead. Even reading can help you curb your spending, as the more time you have your nose in a book, the less it will spend looking for new purchases.
Do any of these scenarios sound familiar? If so, there is a good chance that your shopping habits are a little out of control. The quicker you reign yourself in and seek out help, the better. Many places can give you help with a shopping addiction, so investigate all of them, from online advice to professional services. Good luck – and try to curb your spending before it's too late!