Browsing Category: "Jewelries and Accessories"
If you go to museums in Israel or Cairo, Egypt, one of the most surprising things that you will see is a display of earrings from 3000 years ago that is not too different from the earrings that are in vogue today. It is surprising because in the history of design, jewelry designers talk about different periods in time to denote a style change or trend, but don't really talk about the history that underpins most new movements.
So if you do have an interest in art and earring history, you can actually be somewhat large in the jewelry world as a connoisseur or as a specialist because there certainly are an absence of those at a scholarly level.
Of course you could also settle for being a boyfriend or a loved one that wants your friend to have the best jewellery that is available on a special occasion.

[Photo courtesy of picjumbo.com/pexels.com]
Here are a few things to consider when you buy earrings for a special person:
Do reconnaissance:
Okay, normally you wouldn't spend time observing the one that you care about so closely when it comes to the jewelry that you wear. But to be a completely successful significant other, you may need to do some reconnaissance so that you can know what to get when you buy women's earrings online for them.
Essentially, you have two options. Firstly, you could learn everything about your friends wardrobe and what they like to wear so that you can make a choice that blends into the lifestyle that they are currently leading. On the other hand, as a second option, you could go look at jewelry online for women that uses basic colors enough for people to wear with any type of outfit that they have. That means sticking with gold or silver as a base design and then using a unique design of the earrings as part of the gift.
Casual works:
You don't have to find the most Victorian or elegant earrings in order to ingratiate yourself with the one that you care about. Sometimes, just choosing to work with earrings that are casual from online sites like the moltenstore.com can put your friend ahead of the trends while still providing them with enough of a sense of tradition for them to enjoy what they receive.
When it comes to casual, the key for you as a giver is to get something that isn't quite as stylized as someone might get themselves unless you plan on giving her earrings frequently or if you are getting them for a specific occasion such as a Halloween party.
Surprise her:
All right, even though casual and simple stylings can be something that make your significant other quite happy, don't forget to go ahead and try for a spectacular gift once in a while. You can do so by finding some of the best emerald, ruby, or opal earrings available on the market and getting them for her. What you will find is that those types of stones can often be had at a discount that makes them much less expensive than diamonds.
Moreover, when you get stones that are green or red or blue as an earring accessory, they will tend to look much better on your date as you are out in public. Hmm- so she is happy and she looks good with you when you are out somewhere. Sounds like a pretty good combination.
Finding the right earrings for the one that you like can be a lot of fun. If you know a lot about her and find what she likes, you will like see the greatest emotional return on your investment.
There's no wonder why so many women love to wear jewelry. Adding a simple white gold necklace can really elevate an outfit to new levels of sophistication, and bold statement earrings are a super way to add some bling to an otherwise casual look.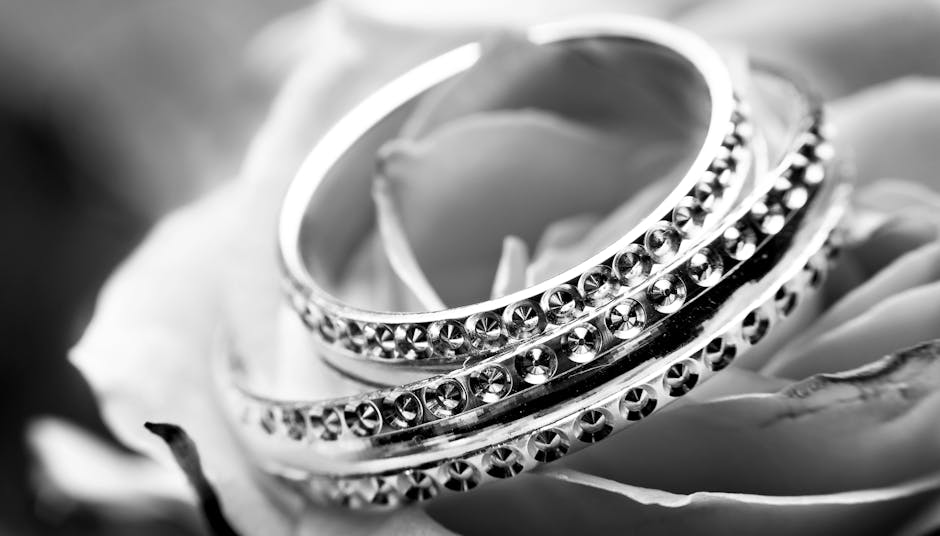 [Photo courtesy of Pixabay/pexels.com]
However, some women can get quite nervous about wearing statement pieces of jewelry as they get older. Lots of women start to stop wearing these bold and often sparkly items as they believe that they are only for younger girls who want to make a fashion statement. But that isn't always the case! In fact, it's possible to wear most kinds of jewelry at any age. You just need to make sure that you follow all of these awesome tips!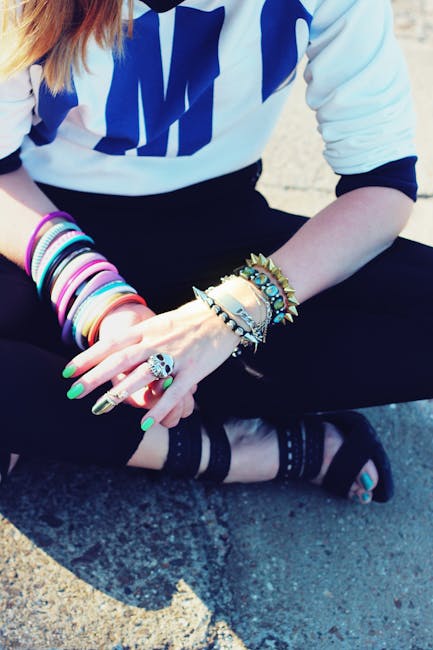 [Photo courtesy of Kaboompics // Karolina/pexels.com]
As A Teenager
If you're still a teenager, you will be very happy to hear that you can basically wear any kind of jewelry. No matter what you wear or how you wear it, it will definitely look good on you. You will also be able to follow the very latest trends in jewelry, some of which might be a bit too contemporary or boundary pushing for anyone older to wear. The only thing that you might want to try and steer clear of is jewelry sets. Wearing a couple of matching pieces of jewelry is perfectly fine. However, once you start wearing three or more, this could start to look quite dated. These kinds of sets were extremely popular back in the 1950s and 1960s and are now very much reminiscent of this period. So, unless you want to look like you're on the set of Grease, it's best to give them a miss.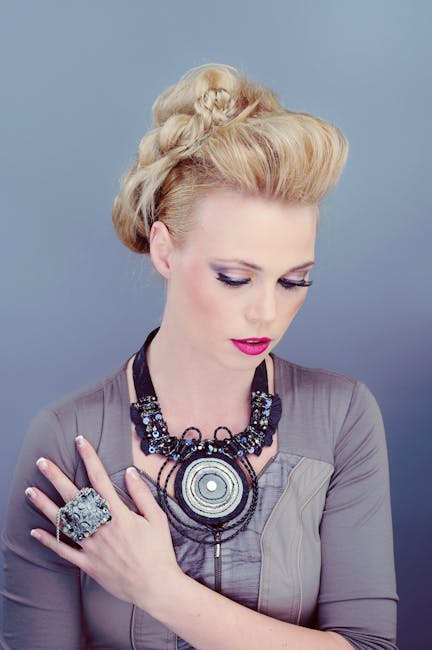 [Photo courtesy of Pixabay/pexels.com]
In Your Twenties
If you're in your twenties, it is time to focus on getting some key pieces of jewelry into your collection. These are items that every woman should own. For instance, you should try and acquire a classic necklace that you can wear every day, no matter the situation. A stylish watch is also key, as are some cute diamond studs. Click here if you want some ideas of other timeless jewelry items you should consider adding to your collection. But, as you are still young, you still have the chance to experiment a bit with your jewelry choices. For instance, large silver hooped earrings will look great with any evening outfit, and you should also think about investing in some stacking rings. These are rings that are meant to be worn together on the same finger for a stacking effect.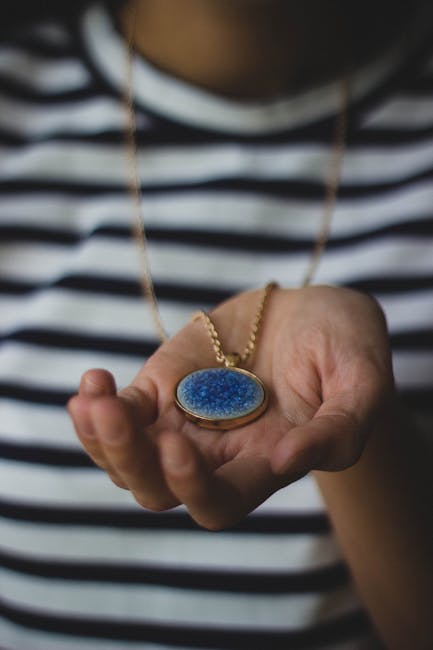 [Photo courtesy of Valeria Boltneva/pexels.com]
In Your Thirties
Now that you're in your thirties, it's time to grow up a little when it comes to your jewelry choices. You should have already amassed quite a large collection of jewelry, either through your own purchases or as gifts. Now you need to learn exactly how to wear each piece. For starters, it's a good idea to get rid of any items that aren't of the best quality. After all, you should also aim for quality rather than quantity. And low-quality jewelry can often look quite cheap and tacky. By now, you should also know what your best assets are. So, pick out the jewelry that can help to emphasize all your best assets. If you wear a bold pendant, it can draw attention to a gorgeous neckline, for instance. Wearing some large earrings can also offset your eyes and bring attention to them.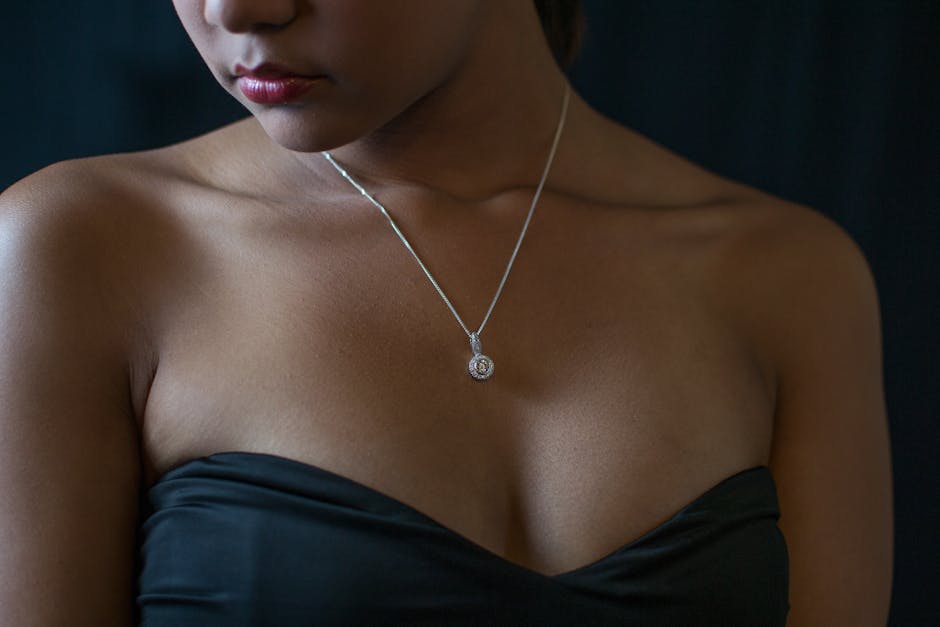 [Photo courtesy of Pixabay/pexels.com]
In Your Forties
Once you turn forty, you might start to find that certain parts of your body begin to sag. So, you will need to stay away from any items of jewelry that can cause the sagging to be emphasized. Heavy, statement earrings can weigh down the ears, and cause all the skin on your earlobes to sag. As a result, it's best to stay away from any earrings other than studs. Similarly, with large and chunky necklaces, you might find that they can slightly pull down your skin on your chest, causing excess wrinkles and age lines. It's also much more sensible now to start matching the color of your jewelry items to your outfit. When you were younger, you would have gotten away with clashing your jewelry and clothes, but this isn't the case now.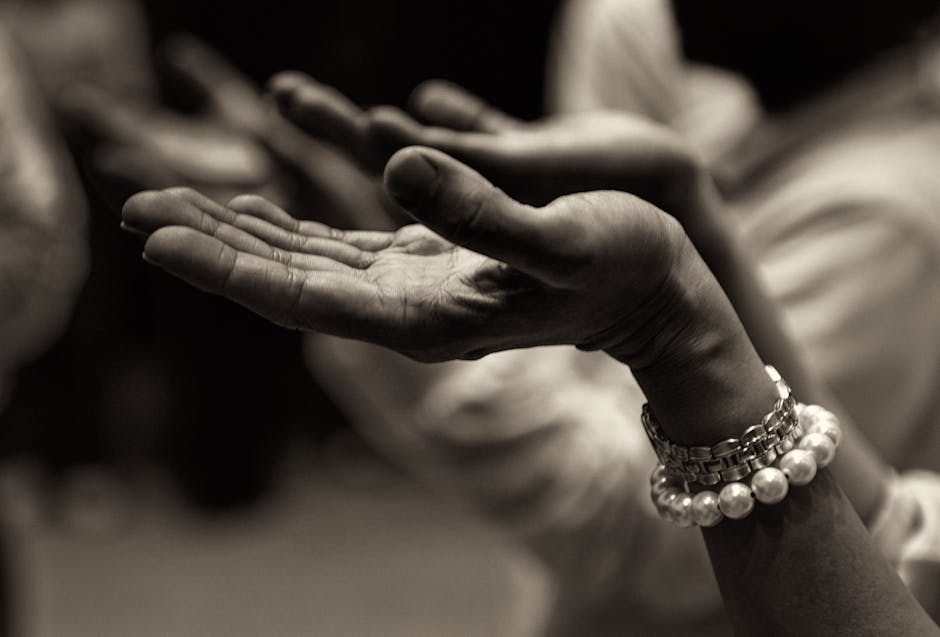 [Photo courtesy of Pixabay/pexels.com]
Once You're Over Fifty
Think wearing jewelry is a young woman's game? Think again! There are plenty of reasons to continue wearing your jewelry once you are over fifty. You just need to make sure that you follow a few important tips. The main rule that you need to adhere to is that you shouldn't overdo things. Don't wear too many items together, for instance, and don't wear pieces that are overly bright and bold. You will find that sticking to one statement piece of jewelry is much better than trying to wear a few together at once. It's also a good idea not to be too trendy. Stay away from the main jewelry trends and leave them for teenagers and twentysomethings to follow. You will find that wearing timeless pieces of jewelry that never go out of fashion will look much better on you and give you a much more mature and sophisticated sense of style. When you are looking for new items of jewelry to wear, it's a good idea to look for items that have been made in warm tones. Gold and rose gold are particularly good as they aren't so bright that they will wash out your face. Plus, they can often look more expensive than what they actually are!
So, hopefully, this blog post has given you plenty of food for thought when it comes to wearing jewelry as you start to age. As you can see, there is never any reason to stop wearing the items that you love. You just need to figure out the best way for you to wear them so that they can help you flaunt your best features!
Do you have any other tips that others could use? I'd love to hear them!
Have you been looking for the perfect accessory to perk up your favorite outfit? If you are searching for a nifty piece of jewelry to accentuate your fashion sense, a gold bar necklace may just do the trick. There's just something shiny and magical about gold. It lightens up any outfit and adds just a touch of class and sophistication to your ensemble. A gold necklace is one thing, but a gold bar is quite another. It's light, understated, and it makes a subtle but sharp statement. This is one fashion accessory your outfit needs.
Handmade Jewelry is a Fashion Statement that You Can Wear with Pride
There's a real sense of pride and accomplishment that comes with crafting jewelry. It's a feeling that can and should be passed on directly to customers who purchase handmade goods. When it comes to jewelry, the rule of "less is more" applies with especial force. You don't want to overload your ensemble with too much material, much less that of a flashy type. So you want to keep things stately. However, you can also err on the side of modesty. A gold bar ornament, such as a necklace, is the perfect compromise.
[Photo courtesy of Pexels/pixabay.com]
Handcrafted Jewelry Can Add a Layer of Sophistication to any Ensemble
Perhaps the best thing about gold handcrafted jewelry is the sophistication and grace that it adds to your ensemble. It isn't being tacky or "showing off your wealth" when you come to a social function wearing beautiful new handcrafted jewelry. On the contrary, it's the perfect way to make a simple statement of personal intent without exaggerating the matter. If you've ever wanted to shine in the public eye without drawing negative attention in the bargain, this is the perfect way to accomplish your goal.
Going for the Gold is the Best Way to Show Off Your Social Skills
When it comes to making a big splash in public, why not go for the gold? This is not an occasion where you can safely afford to skimp or cut corners. And why should you? Gold jewelry is a fashion success in any day or age. You can add a bit of handmade gold jewelry to set off any ensemble. It's the one fashion ornament that will never go out of style. Handcrafted jewelry is the perfect addition to your wardrobe.
Among the more complimentary of terms that can be used to describe almost anything is to call it a "one of a kind" item.  In the most praiseworthy manner, this term describes the unique qualities and characteristics of custom jewelry, luxury engagement rings and custom wedding bands crafted by Krikawa.  This custom designer has a knack for developing one of a kind designs that satisfy customers worldwide.  They do this using virtually countless options in terms of precious metals and stones, color, the application of their experience with design and an innate quality which helps assimilate the ideas and creativity of their customers.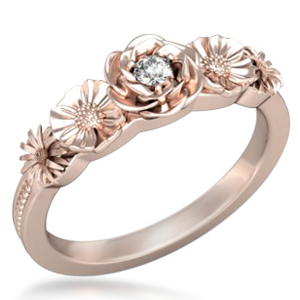 The process they use to design custom wedding bands or engagement rings is extremely simple yet effective.  From the onset, the craftsmen and designers accommodate customer ideas originating from magazines, pictures catalogues or other sources and make helpful suggestions that will culminate in the production of a wonderful, unique custom ring.
The many awards Krikawa has garnished over the years speaks to their constant desire to improve.  This applies not only to their design work but equally to their customer service, sales, and management teams. All of them put the customer first.  Each individual is dedicated to the fulfillment of a dream and how best to arrive at a finished product that makes the exact statement the customer is seeking.
[Photo courtesy of WDnetStudio/pixabay.com]
Beyond any doubt the people, process, materials, and workmanship that the Krikawa brand represents are one of a kind.  Design, and creativity add a share point with customers leading to the creation of the ideal, unique piece representative of an equally unique relationship.  If you are looking for a "one of a kind "custom engagement ring or custom wedding band why not come to Krikawa; a one of a kind custom jewelry designer.