Browsing Category: "Jewelries and Accessories"
Have you been looking for the perfect accessory to perk up your favorite outfit? If you are searching for a nifty piece of jewelry to accentuate your fashion sense, a gold bar necklace may just do the trick. There's just something shiny and magical about gold. It lightens up any outfit and adds just a touch of class and sophistication to your ensemble. A gold necklace is one thing, but a gold bar is quite another. It's light, understated, and it makes a subtle but sharp statement. This is one fashion accessory your outfit needs.
Handmade Jewelry is a Fashion Statement that You Can Wear with Pride
There's a real sense of pride and accomplishment that comes with crafting jewelry. It's a feeling that can and should be passed on directly to customers who purchase handmade goods. When it comes to jewelry, the rule of "less is more" applies with especial force. You don't want to overload your ensemble with too much material, much less that of a flashy type. So you want to keep things stately. However, you can also err on the side of modesty. A gold bar ornament, such as a necklace, is the perfect compromise.
[Photo courtesy of Pexels/pixabay.com]
Handcrafted Jewelry Can Add a Layer of Sophistication to any Ensemble
Perhaps the best thing about gold handcrafted jewelry is the sophistication and grace that it adds to your ensemble. It isn't being tacky or "showing off your wealth" when you come to a social function wearing beautiful new handcrafted jewelry. On the contrary, it's the perfect way to make a simple statement of personal intent without exaggerating the matter. If you've ever wanted to shine in the public eye without drawing negative attention in the bargain, this is the perfect way to accomplish your goal.
Going for the Gold is the Best Way to Show Off Your Social Skills
When it comes to making a big splash in public, why not go for the gold? This is not an occasion where you can safely afford to skimp or cut corners. And why should you? Gold jewelry is a fashion success in any day or age. You can add a bit of handmade gold jewelry to set off any ensemble. It's the one fashion ornament that will never go out of style. Handcrafted jewelry is the perfect addition to your wardrobe.
Among the more complimentary of terms that can be used to describe almost anything is to call it a "one of a kind" item.  In the most praiseworthy manner, this term describes the unique qualities and characteristics of custom jewelry, luxury engagement rings and custom wedding bands crafted by Krikawa.  This custom designer has a knack for developing one of a kind designs that satisfy customers worldwide.  They do this using virtually countless options in terms of precious metals and stones, color, the application of their experience with design and an innate quality which helps assimilate the ideas and creativity of their customers.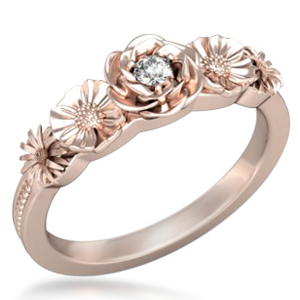 The process they use to design custom wedding bands or engagement rings is extremely simple yet effective.  From the onset, the craftsmen and designers accommodate customer ideas originating from magazines, pictures catalogues or other sources and make helpful suggestions that will culminate in the production of a wonderful, unique custom ring.
The many awards Krikawa has garnished over the years speaks to their constant desire to improve.  This applies not only to their design work but equally to their customer service, sales, and management teams. All of them put the customer first.  Each individual is dedicated to the fulfillment of a dream and how best to arrive at a finished product that makes the exact statement the customer is seeking.
[Photo courtesy of WDnetStudio/pixabay.com]
Beyond any doubt the people, process, materials, and workmanship that the Krikawa brand represents are one of a kind.  Design, and creativity add a share point with customers leading to the creation of the ideal, unique piece representative of an equally unique relationship.  If you are looking for a "one of a kind "custom engagement ring or custom wedding band why not come to Krikawa; a one of a kind custom jewelry designer.
There may come a time when you want to get a stone back out of a piece of jewelry that is finished. Is this possible, or are the stones set for good in the rings, necklaces and other pieces that they were used for initially? Before you decide what to do about your jewelry, you should know that stones can often be recovered as needed.
The process by which some sort of gem or stone can be taken back out of a piece of jewelry is commonly known in the industry as break-out. It is also sometimes referred to simply as stone removal. Either way, it allows the stone to be taken out, and it can then be cleaned and used in another piece of jewelry.
[Photo courtesy of gr8effect/pixabay.com]
There are a few things that you should consider if you are thinking about having this done. First and foremost, you should be absolutely sure that it is something that you want to do, as there is no going back once the process as been completed. Are you definitely sure that you are going to be happy with the results?
Another thing to consider is what you want to do with the gem instead of having it in that piece of jewelry. Perhaps you just want to have it on its own, for display purposes. Perhaps you want to make a new piece using the exact same stone. No matter what your desire, make sure that you have a plan before getting started.
From a young age, most women begin to have a fascination with the kinds of baubles that sparkle. Jewelry is often the go-to gift most men choose for their significant others, and most women believe they can't have too much! But after you purchase that new cocktail ring or chandelier earring, do you know what you are going to wear with it? As with any fashion device, jewelry has plenty of its own rules for how you can and can't wear it. Included here are a few tips to consider when you are getting yourself ready to go out.
Earrings
Arguably the most popular kind of jewelry, many women never leave their house without a pair of earrings on. When wearing heavy or large earrings, be sure to not overdo the look. Pair dangling earrings with a neutral-colored top and a bare neck. Keep in mind, the heavy sparkle and long dangle will accent your skin and stand out more if you leave your neck bare.
If you are attending a more conservative function, be sure your earrings match your attire. Small studs or dainty hoops and clusters are the best choice for formal wear. Be mindful of the color present in your earrings. Pair multi-colored or white earrings with a black dress and don't have clashing colors.
Bracelets
With all jewelry, less can be more. If you are going to be wearing a watch, do not put on a bulky bracelet on the same wrist. Keep track of the different styles you are pairing, while contrasting colors are appealing, pairing a formal bracelet with a casual woven wrist strap can be unattractive. Most thin bracelets will hold more appeal if worn together to give a "bangle" impression.
Rings
While some women choose to go simplistic on their choice of ring by only wearing their necessary wedding band, others choose to use rings as a form of expression. This means getting behind the latest cocktail ring and midi style choices. With rings, it is a huge faux pas to mix various metal colors or outshine your engagement ring on your wedding day.
If you are going to for a classy, little-black-dress night out, pair your jewelry to your mood. This means wearing a simple metal band or black onyx ring in lieu of gaudy cocktail jewelry. The recent fashion trend of "combo rings" can work exceptionally well with skinny jeans or oversized tops. They are a nice subtle way to up your look without too much effort.
Materials
With most earrings, different materials will suit certain situations better. Wood, acrylic and plastic jewelry should be reserved for casual events while crystals, rhinestones and pearls can be worn during formal and dressy occasions.
In the past, the only consideration to be made when purchasing a men's wedding band was the size. The ring, which was typically a thin band featuring yellow gold, was all that was needed. However, today, there are many more options and considerations to make. From custom stone-encrusted rings to mens black wedding bands, there are endless options. Some tips to help you choose the right one for your fiancée are highlighted here.
Budget
While the women's ring is likely going to cost more, there are men's wedding bands offered at all price points today. This means it is a good idea to establish a budget ahead of time. This budget will help ensure that no overspending takes place. Take some time to ensure the price is right prior to making a purchase.
Match or No Match?
Another important consideration is whether or not the men's band should match the women's. Some people want to have wedding bands that match, while others don't. This is a decision that is totally based on preference and one that should be considered carefully in order to ensure the right bands are purchased.
Comfortable and Durable
Men are notorious for being rough on jewelry. This means that the ring purchased needs to be durable, while being comfortable. This will help to ensure it can stand up to the daily wear and tear it will be exposed to. There are some golds and metals that are softer than others, which means they may be damaged more easily. Take some time to ensure the right ring is purchased for the person based on the wear and tear it will be exposed to.
Do some Research
While there are a number of things to consider when purchasing a ring, it is essential that you do plenty of research ahead of time. This will help ensure that you know where to shop and where to find a ring that fits in your particular budget. Failure to research the options may result in purchasing a sub-par ring that no one really wants.
More information can be found by visiting the Northwood website. Here couples can browse a number of different men's ring options until they find the one that is right for them. Doing this will pay off in the long run and help ensure the right ring is purchased for the person. Don't rush into a decision since this can result in too much being spent or the wrong type of ring being purchased.
If you are a manufacturer of jewelry, you will eventually require refining services. Where you decide to get these services from will determine their quality and how much you end up paying for them. Therefore, it is in your best interest to look around and do the necessary research to find the best possible provider of your refining services. If you choose the wrong place for these services, it could hurt your sales and negatively impact the bottom line of your company. Therefore, you need to do whatever you can to avoid making the wrong choice. Are you in need of refining services? Here is where you can start looking for them.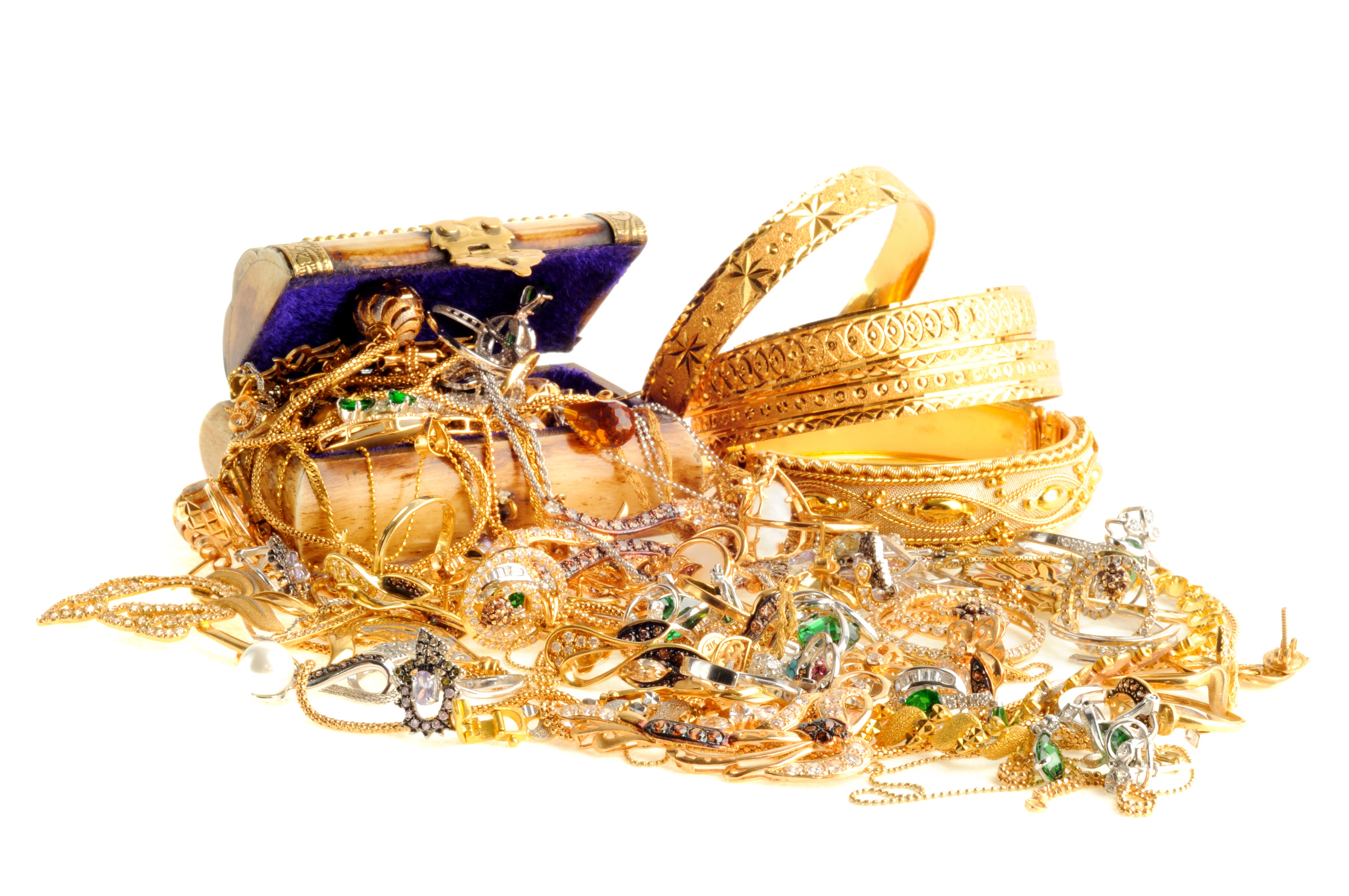 Image source:cdn2.hubspot.net/
Talk to other experts in the jewelry industry
In order to find a company to handle all of the refining services that you require, you can learn more by talking to other people who work in the jewelry industry. Find out which companies they are using for their refining. Ask them if they are happy with the quality of the work being provided by their refining company. If they answer in the affirmative, find out the name of the company and check them out for yourself.
You can always go online
If all else fails, the Internet will always be there to help you find a refining company that provides the services you need for a price that is within your budget. You will probably be able to find various reviews of refining companies that you can glean some information from.
Few types of ornamentation are more versatile than beads. People have been making beads for at least 40,000 years. Beadmaking is an art form in all parts of the world, and in some places is work only for the most skilled artisans. Some beadmaking techniques are still a secret, even after hundred of years.
There are very few materials that can't be made into beads. Beads can be made of seeds, nuts, seashells, wood, glass, jet, horn, bone, porcelain and metal, whether precious or base. Beads made out of gems include pearls, which are one of the few gems that are derived from an animal. Many of these pearls are the biwa type, which are small, have irregular shapes and are harvested from fresh water. Coral is another gem made by an animal that can be turned into beads. Coral is the calcium carbonate skeleton of a sea animal that's found in shallow, tropical waters.
Other gemstone beads include tourmaline, turquoise and lapis lazuli. Native Americans often made beads of turquoise. Turquoise can also be found in Asia Minor. Its name comes from "Turkish stone." It's one of the oldest materials used to make beads. Lapiz lazuli was prized by natives of India, Persia, Afghanistan and the Middle East.
Lampwork glass beads are beautiful beads that get their name because molten glass is wound around a copper wire that's heated over a lamp. In Venice, the secret to making these beads is still passed down only through word of mouth.
One of the most popular jewelry items on the market today is jewelries made of chocolate diamonds because the chocolate coloring is rare and unique. These jewelries are made of brown diamond and chocolate typically refers to the diamonds that have a rich, dark brown color.
If you're thinking about buying a gift for your special someone this coming Valentine's Day jewelries made of chocolate diamonds is the perfect gift,  they can be purchased for engagement rings, wedding bands, earrings, or necklaces.
It has been said for many years that diamonds are a girl's best friend. People who love the soft luster of pearls probably quietly disagree. After all, pearls are very subtle gems, and so are the people who wear them.
Freshwater pearls are an affordable option for pearl lovers on a budget. Found in various species of mussels that grow in ponds, streams, lakes and other bodies of freshwater, most of the cultured supply now comes from China.
Freshwater pearls lend themselves to dyeing in a range of colors. Black, blue, yellow, pink, purple and green are the most popular colors for fashion jewelry made from them.
Saltwater pearls, the traditional type familiar to many people, are found primarily in pearl oysters in warmer waters. Most of today's saltwater pearls are cultivated in protected beds near volcanic atolls and in lagoons. Natural pearls, those not actively farmed by humans, are rather rare and relatively more expensive than the cultured varieties.
While there is a price difference between cultured and natural pearls, they both have the same characteristic luster. An x-ray examination will reveal a difference in their internal structures, but most people who wear them usually do not go to this length. They are more interested in a pearl's beauty.
Saltwater cultured pearls may also be dyed different colors, but this is less common than it with the freshwater varieties. The mirror-like metallic glow of a high-quality pearl is usually sufficient unto itself.
Tahitian pearls, often called black pearls, are very rare and highly valued. They are a type of cultured pearl grown deliberately to produce a natural black color. Growing black pearls is a time- and labor-intensive process and producing them on a large scale at a lower price is not possible.
Akoya pearls are coveted by pearl lovers around the world. Cultivated only in the akoya oyster, they were first grown in Japan, still the major producer of these pearls. Some are also grown in China.
Akoyas have all the classic characteristics of a fine pearl. They are round, have the distinctive mirror-like glow and are a natural white color with a hint of pink. Akoyas are among the most popular pearls for jewelry making today.
To learn more about Akoya and other all the other beautiful pearls, please visit National Pearl at www.nationalpearl.com.
** Image source en.wikipedia.org
A man who wants to give his wife a necklace for her birthday has a lot of things to consider. Naturally, he will want to give her a necklace that she will love to wear. In short, he is not just getting a birthday gift for his wife, he is getting her a keepsake that she will treasure for years to come. She may even pass the necklace along to her daughter one day! Here are some of the considerations that a man must take into account when looking for a necklace for his wife.
First, he should think of the color of the necklace. If he is getting a pearl necklace for his wife, he will want to choose a color that she loves. For instance, he may want to go with gold instead of white pearls. One way to figure out what color she would like would be to checkout the other pieces in her jewelry collection. This will give him a good indication of her color preferences. Or, if a man wants to research what is available, he can travel to a place like www.thepearlsource.com.

Next, a man may want to consider the size of the necklace that he chooses for his wife. Some women like choker necklaces while others like to have a necklace with a little bit of extra length. She may want a choker necklace to wear with more elegant outfits. Alternatively, she may prefer to have a longer necklace she can pair with the more casual outfits in her wardrobe. A man would be wise to observe what kind of outfits she likes to wear and what type of jewelry she needs to enhance those ensembles. This is a thoughtful way to go about choosing a necklace for her birthday. She will appreciate all of the thought and effort that went into his selection!
Finally, the design of the necklace is also something a man should consider when selecting this type of gift. A husband should know whether his wife appreciates subtle designs or loves to go with something more intricate. Sometimes its wise for a man to look at a place like The Pearl Source to checkout the different designs that are out there. Then, he can give some serious thought to the choices available to him. The color, size and design of a necklace all contribute to the beauty of this gift.