Browsing Category: "Freebies and Sample"
Welcome to the July Extreme Cash Giveaway! I've teamed up with some rockstar bloggers to bring you the chance to win $200 cash!
The July Extreme Cash Giveaway will rock for four weeks which means you'll have lots of time to complete any entries that you choose to do. Remember, all entries are OPTIONAL. As always, there will be daily entries that you can do as well, so bookmark this page and come back everyday for more chances to win!
A huge thanks to our awesome co-hosts who made this giveaway possible:
Oh My Gosh Beck!, Free Makeup and Beauty Samples and The Inspiration Network
Few more weeks and it is going to be Christmas day already. Some people are already in hiatus shopping for Christmas, food to eat and of course clothes to wear. It was been an old tradition for mother to have their kids a pair of new clothes first  for Christmas leaving them with nothing but smile and joy when budget was only enough for kids.
But hey check this out! Firmoo the world's most popular online eyeglasses store is giving away free 25 discount codes to my 25 lucky readers to celebrate the Yuletide season so mommies you can still look fab and chic with Firmoo's Sunglasses.
Firmoo's sunglasses are well trusted and proven by many customers and bloggers including me. With their affordable and innovative designs you can be stylish anywhere and anytime. To join this giveaway just follow the simple rules below –
I received this sunglasses the next day I received the first one, I am just too procrastinated to blog about it. I have won this sunglasses in one summer giveaway hosted by one blogger and sponsored by Firmoo. This is my sister's choice I have ask her what sunglasses she want in case I won in a giveaway so when I wear this, it doesn't look good to me because it is too big for my face.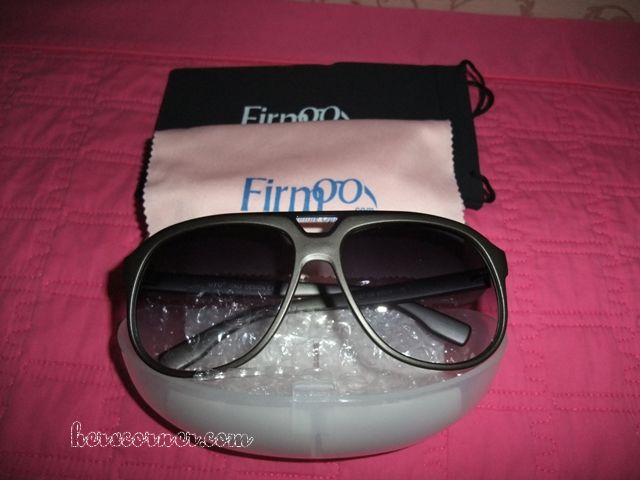 My sister and I agreed to exchanged sunglasses because the sunglasses I address to our home is quite small on her face. Firmoo is a global online eyeglasses store they provide both prescription and non-prescription eyeglasses and sunglasses.