Browsing Category: "Fashion and Style"
Winter can be a time of year which can be frustrating for fashion lovers.  Since summer and spring is all about short sleeves, dresses, shorts, skirts, and bearing skin, winter can feel like you have fewer options.  It can be challenging to pair fashion with functionality in the cold months of winter without looking completely bundled up.
However, winter is all about knowing the right must-haves to add to your closet in order to make sure you have the right tools on hand.  When it comes to looking good in winter, here are some of the best ways to look good while also staying warm.
Accessories
One way to spice up an outfit is to add accessories.  Wearing watches, necklaces, and earrings are a nice way to add gleam to your look.  On the more functional side of accessories in winter are things like gloves, beanies, and scarves.

[Photo courtesy of Jonathan Miksanek/pexels.com]
You can have all sorts of fun with accessories in winter since it's a time when there are all sorts of fun things on the shelves.
A Good Pair Of Boots
During the cold months of winter, it's essential to have a good pair of boots.  A good pair of boots can not only keep you warm but can also be dressed up or down depending on what kind of look you want on a particular day.
You can buy something like Hunter rain boots which are known for looking chic with a pair of jeans and sweater, and even a dress.  Yet they will also keep your toes toasty and dry during periods of snow and rain.
Sweaters
Sweaters are a great way to keep warm while also wearing something with bright design or flattering silhouette.  The nice thing about them is that you can also wear them as a dress if you wear tights or leggings.

[Photo courtesy of Tookapic/pexels.com]
A good sweater won't just make you feel cozy, but it can transform your look into something incredibly elegant if you invest in a good one.  Buying a cashmere sweater, for example, can be a great winter investment that will last you for years to come.
 A Good Coat
If there is one main must have for winter, it's a good coat.  Since you will be wearing your coat anytime that you step outside it's important to choose a good one that you love.
There are a variety of choices from trenches to puffers.  Try to choose one which can be dressed up or down which will give you the most value for your dollar.
When it comes to a coat, the maximum amount of potential for variety is key.  This way you can pair it with anything without fearing looking odd.
Vintage fashion has a quality all its own. It has a past, yet it has a future because it has managed to remain relevant and desired. The designers who made these vintage clothes knew exactly what they were doing because they were able to create beautiful, comfortable pieces that were not only fashionable at the time, but would also remain fashionable for years and decades to come. It is no wonder that so many consumers search for vintage clothing designs to add to their wardrobes.
Have you studied vintage fashion designers? Do you have any favourites? Continue reading for a short list of just a few of the top vintage fashion designers who have been able to create styles that may even have inspired some of today's best designers, such as Giorgio Armani, Georges Marciano, Vera Wang, and so many other hugely successful individuals.
Biba
Created by a husband and wife team, Biba was founded in London in 1964, so the designs that came forth are still popular amongst those who today wish to go back to that decade in time. By copying the biggest celebrity style trends of the time, Biba worked on redesigning fashion in a way that produced clothing at a more affordable price for the average consumer. Before long, the free spirited styles that the company was known for became renowned all over the world in the '70s. Micro mini dresses, mini skirts, and earth tones were synonymous with this brand, as were velvet trouser suits, suede boots, and smock dresses.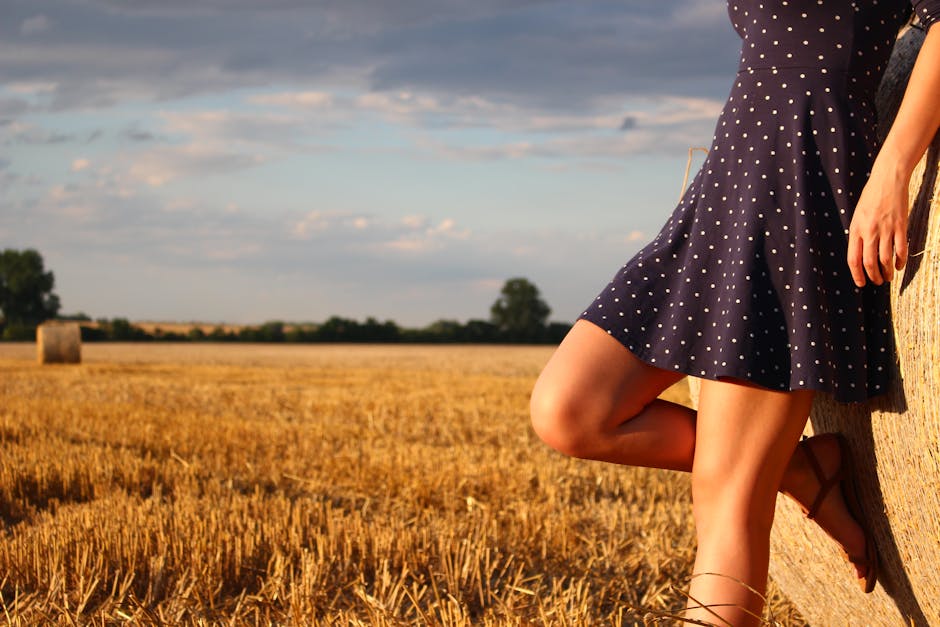 [Photo courtesy of Tofros.com/pexels.com]
Cristobal Balenciaga
Cristobal Balenciaga started his career in Spain way back in 1919. As he extended his reach throughout Spain by gaining greater success throughout the years, he also began expanding out into the international market, especially after he made his way to Paris during the Spanish Civil War. Today, he is still considered one of the best fashion designers of all time. Even the Spanish royal family and aristocracy of Spain wore his many designs.
Ceil Chapman
Ceil Chapman was born in Staten Island in the United States in 1912. She launched her own brand, named after herself, in the 1940s, even though she had not received any kind of formal training in the field of fashion. Her designs became so famous, in fact, that movie stars and celebrities would flock to her. She was even referred to as Marilyn Monroe's favourite designer. Her evening wear accentuated the best features of the female body, making every woman look and feel fabulous. And she did so using pleats, tucks, draping, and layers in the most strategic ways, to the point that she was known as the "fashion engineer." Unfortunately, she had to shut her business down as a result of financial difficulties in the 1960s.
With so many incredible fashion designers throughout the decades, anyone who has a love of clothing and accessories can look to these creative individuals for inspiration. And because these designers made clothing that is truly timeless, their vintage designs are still going strong even in the 21st century.
If you're on the hunt the perfect party dress, there are a couple of things you want to keep in mind. One thing you want to pay attention to is your body type, and how well the dress you're looking at will suit it. Another thing you're going to want to pay attention to is your skin tone, and how well the color of the dress compliments it. There are many things you can take into consideration about a party dress, but if you take into consideration these two things you're likely to find address it's perfect for you. Finding the right party dress can make a difference between "I'm  here," and "Here I am!". Use the tips below to help you find a dress that will really make you shine your next party.
Skin Tone
One thing you want to pay attention to is skin tone and colors. Choosing a color that complements the tone of your skin is one of the most important things you can do. If you have dark skin, you might want to wear some of the lightest shades. Where dark colors will make you disappear into the background, light colors will contrast with your skin tone beautifully and make you stand out.
For medium skin tones, it's best to shoot for neutral shades like black, brown, and gray. These look beautiful against your skin tone, and make you look elegant and glowing. Blues and reds are also great colors to try, but anything with  warm hue will likely make you look stunning.
The fair-skinned should never wear yellow or white. Not only will they wash you out, but they tend to make you look orange. Bright colors can be striking against your skin, and some neutrals can help you look elegant. But avoid very pale neutrals, such as tan, as this will only make you look stark.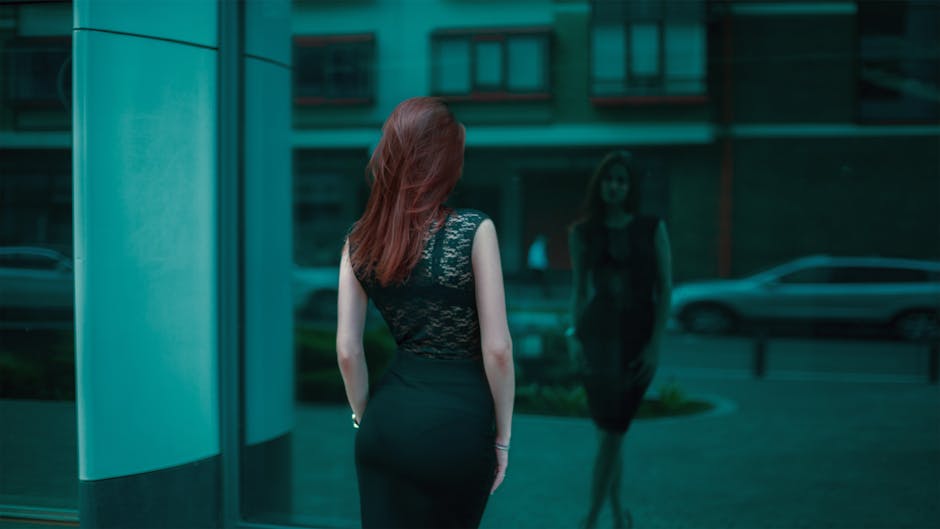 [Photo courtesy of Pixabay/pexels.com]
Body Type
Body type is one of the most important things to consider when picking out a party dress. Picking a dress that will complement your shape can be the difference between a fashion faux pas and fashion-forward.
If you're well-endowed in the upper region, go for a square neck and a low-cut dress. This will help you accentuate your figure. Try not to go for a strappy dress, because thin straps tend to minimize your bust. If, on the other hand, you want to accentuate your breasts because you have a smaller bust, a low neckline will work very well. Also consider a spaghetti strap, as it will help you look elegant. You might try wearing a chiffon maxi dress for a stylish and elegant appearance. Additionally, a high-necked long sleeve dress will really make you stand out, and can accentuate your figure even if there's not a lot there.
For those who have more of a stomach then they'd like, satin and silk are not the way to go, as they will show every lump you have. Fit and flare dresses and empire waistlines look great for those who are trying to cover up their tummy. A wide belt can help to cover up your shape, and they can also help to give you a nice, feminine shape as well, accentuating the places you want seen.
If you have no waist at all, you're going to want a spaghetti strap dress. Choosing a spaghetti strap dress will draw attention to your bust, taking it away from your waist, and giving you more of a shape. Empire waists are great for you, as well, because it gives you a waist where there is none.
If you're trying to minimize your hips, straight cuts an empire waistlines are also great for you. However, should you go this route make sure that you pick a monochromatic dress. No matter what the style, if you wear patterns it tends to make you look larger.
No matter who you are or what you look like, never wear a calf-length dress or skirt. This style will age you instantly, and it's not flattering on anyone. Short dresses, strapless dresses, tight dresses, and backless dresses can all be worn individually. But if you ever see all four of these characteristics in one dress, run. Also, never wear a dress with a net skirt unless you're trying out for the ballet.
A hair makeover is a great idea. It can help you to switch up your look and help you feel more confident, while also making you look younger. A trip to the salon can be expensive, but just because funds are tights – doesn't mean you can't change up your style. Here are some great ways to change your hair on the cheap to achieve a beautiful new look that will make you look and feel great, inside and out.
[Photo courtesy of Pexels/pixabay.com]
Get a cut, help a trainee
You don't need to go to a top stylist to enjoy a fresh new 'do. Many salons will offer a discounted rate if you book an appointment with one of their trainees. You'll be in safe hands as they'll be supervised and you'll be doing a good deed by helping them to practice their skills. Take a look at some of the latest hairstyle trends, save a photo and head to your nearest salon to get a hot new cut.
Add extensions
Extensions are a simple way to change your hairstyle, letting you add volume, length or color that can be removed easily. Give tape in hair extensions a try as an affordable way to try them out, without having to shell out hundreds of dollars for hair extension bonds. They're easy to apply and can be taken out when you're done with them, so they're great for a quick change of style for a special event or a night out.
Try at-home hair color
It's easier than ever to color your hair at home. You can now achieve ombre, highlights or rich all over color easily at home using a kit bought from a drugstore or online. Color flashes are becoming increasingly popular at the moment, and they only last a few washes, so you can try them for a short period and move onto your next style! There are some fantastic at-home hair dye kits to choose from that make it easy to make a successful color change without the salon.
Watch hair tutorials
If you've ever wanted to create swish beach waves or the perfect blow dry, then YouTube is your new best friend. You can watch some amazing tutorials on YouTube that will teach you how to create some amazing new hairstyles that will be sure to impress. Choose from videos made by professional stylists and beauty bloggers to help you learn new hair styling skills that will let you build up your skills easily.
A new hairstyle is a great way to pick yourself up if you've been feeling down or lacking in confidence. Looking great doesn't have to cost a fortune, and there are plenty of ways you can change up your style without breaking the bank. If your new style doesn't quite turn out how you'd like it, pick a good hairdresser who's affordable and understands your hair type to fix the damage. Enjoy new hair and a new you by trying out some of the style tips above.