Browsing Category: "Fashion and Style"
If you're on the hunt the perfect party dress, there are a couple of things you want to keep in mind. One thing you want to pay attention to is your body type, and how well the dress you're looking at will suit it. Another thing you're going to want to pay attention to is your skin tone, and how well the color of the dress compliments it. There are many things you can take into consideration about a party dress, but if you take into consideration these two things you're likely to find address it's perfect for you. Finding the right party dress can make a difference between "I'm  here," and "Here I am!". Use the tips below to help you find a dress that will really make you shine your next party.
Skin Tone
One thing you want to pay attention to is skin tone and colors. Choosing a color that complements the tone of your skin is one of the most important things you can do. If you have dark skin, you might want to wear some of the lightest shades. Where dark colors will make you disappear into the background, light colors will contrast with your skin tone beautifully and make you stand out.
For medium skin tones, it's best to shoot for neutral shades like black, brown, and gray. These look beautiful against your skin tone, and make you look elegant and glowing. Blues and reds are also great colors to try, but anything with  warm hue will likely make you look stunning.
The fair-skinned should never wear yellow or white. Not only will they wash you out, but they tend to make you look orange. Bright colors can be striking against your skin, and some neutrals can help you look elegant. But avoid very pale neutrals, such as tan, as this will only make you look stark.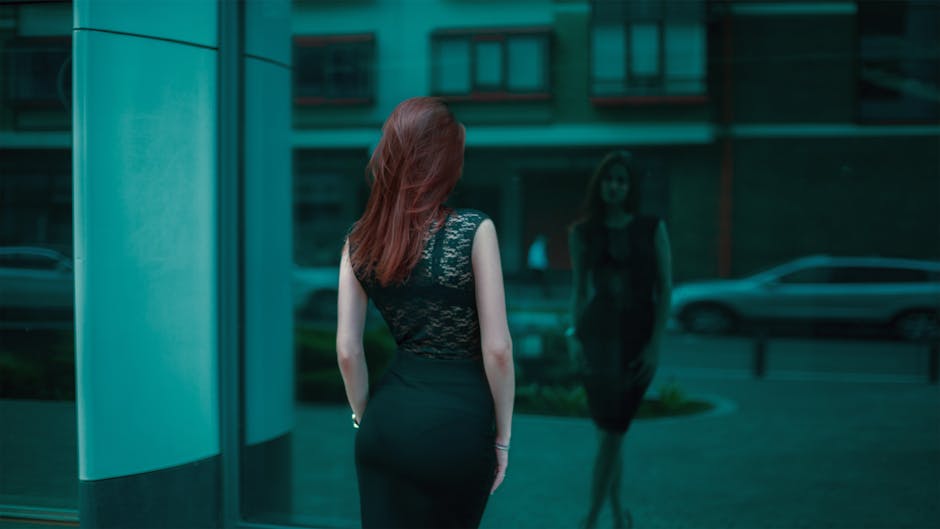 [Photo courtesy of Pixabay/pexels.com]
Body Type
Body type is one of the most important things to consider when picking out a party dress. Picking a dress that will complement your shape can be the difference between a fashion faux pas and fashion-forward.
If you're well-endowed in the upper region, go for a square neck and a low-cut dress. This will help you accentuate your figure. Try not to go for a strappy dress, because thin straps tend to minimize your bust. If, on the other hand, you want to accentuate your breasts because you have a smaller bust, a low neckline will work very well. Also consider a spaghetti strap, as it will help you look elegant. You might try wearing a chiffon maxi dress for a stylish and elegant appearance. Additionally, a high-necked long sleeve dress will really make you stand out, and can accentuate your figure even if there's not a lot there.
For those who have more of a stomach then they'd like, satin and silk are not the way to go, as they will show every lump you have. Fit and flare dresses and empire waistlines look great for those who are trying to cover up their tummy. A wide belt can help to cover up your shape, and they can also help to give you a nice, feminine shape as well, accentuating the places you want seen.
If you have no waist at all, you're going to want a spaghetti strap dress. Choosing a spaghetti strap dress will draw attention to your bust, taking it away from your waist, and giving you more of a shape. Empire waists are great for you, as well, because it gives you a waist where there is none.
If you're trying to minimize your hips, straight cuts an empire waistlines are also great for you. However, should you go this route make sure that you pick a monochromatic dress. No matter what the style, if you wear patterns it tends to make you look larger.
No matter who you are or what you look like, never wear a calf-length dress or skirt. This style will age you instantly, and it's not flattering on anyone. Short dresses, strapless dresses, tight dresses, and backless dresses can all be worn individually. But if you ever see all four of these characteristics in one dress, run. Also, never wear a dress with a net skirt unless you're trying out for the ballet.
A hair makeover is a great idea. It can help you to switch up your look and help you feel more confident, while also making you look younger. A trip to the salon can be expensive, but just because funds are tights – doesn't mean you can't change up your style. Here are some great ways to change your hair on the cheap to achieve a beautiful new look that will make you look and feel great, inside and out.
[Photo courtesy of Pexels/pixabay.com]
Get a cut, help a trainee
You don't need to go to a top stylist to enjoy a fresh new 'do. Many salons will offer a discounted rate if you book an appointment with one of their trainees. You'll be in safe hands as they'll be supervised and you'll be doing a good deed by helping them to practice their skills. Take a look at some of the latest hairstyle trends, save a photo and head to your nearest salon to get a hot new cut.
Add extensions
Extensions are a simple way to change your hairstyle, letting you add volume, length or color that can be removed easily. Give tape in hair extensions a try as an affordable way to try them out, without having to shell out hundreds of dollars for hair extension bonds. They're easy to apply and can be taken out when you're done with them, so they're great for a quick change of style for a special event or a night out.
Try at-home hair color
It's easier than ever to color your hair at home. You can now achieve ombre, highlights or rich all over color easily at home using a kit bought from a drugstore or online. Color flashes are becoming increasingly popular at the moment, and they only last a few washes, so you can try them for a short period and move onto your next style! There are some fantastic at-home hair dye kits to choose from that make it easy to make a successful color change without the salon.
Watch hair tutorials
If you've ever wanted to create swish beach waves or the perfect blow dry, then YouTube is your new best friend. You can watch some amazing tutorials on YouTube that will teach you how to create some amazing new hairstyles that will be sure to impress. Choose from videos made by professional stylists and beauty bloggers to help you learn new hair styling skills that will let you build up your skills easily.
A new hairstyle is a great way to pick yourself up if you've been feeling down or lacking in confidence. Looking great doesn't have to cost a fortune, and there are plenty of ways you can change up your style without breaking the bank. If your new style doesn't quite turn out how you'd like it, pick a good hairdresser who's affordable and understands your hair type to fix the damage. Enjoy new hair and a new you by trying out some of the style tips above.
Being a woman in the 21st century is hard – we all know that summer is fast approaching, and with it the endless beauty regime of plucking, shaving, moisturizing and perfecting that comes with it.  Women in the UK spend an average of £2,500 a year on beauty products – a staggering amount – and men are catching up with women, spending an estimated £1,786 a year on male grooming.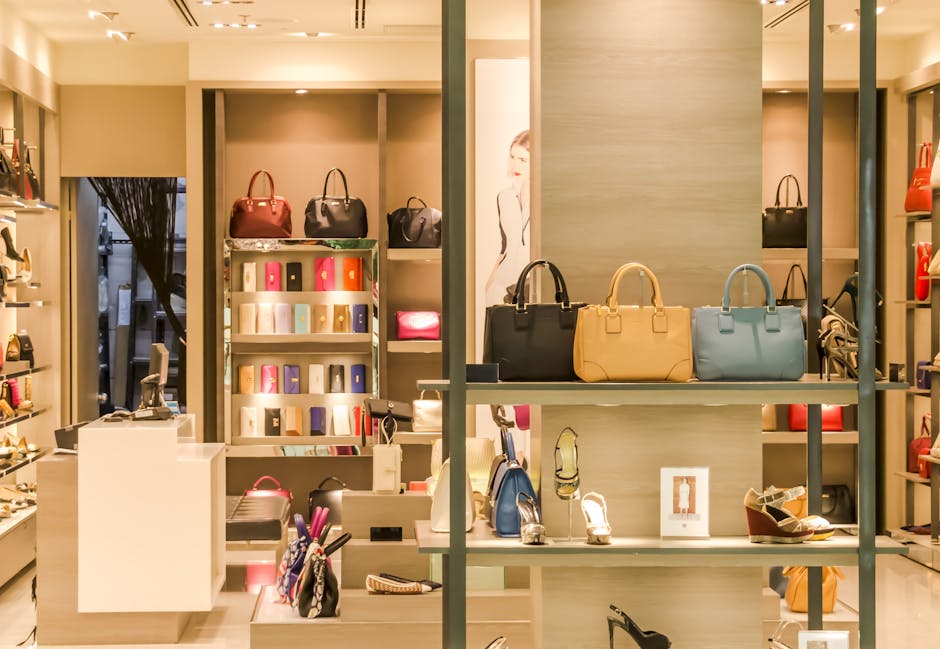 [Photo courtesy of shattha pilabut/pexels.com]
When you consider the rising cost of living, it's easy to see why many people don't have much disposable income left every month, and not all of us can afford costly cosmetics and pricy pampering sessions every week.  There is an easier way to save money on the latest beauty products and treatments, and the key is to know where to look.
 Get hunting
Your local beauty salon or spa will often advertise its latest deals online – whilst some voucher websites may offer discounts, it's best to check the salon's site itself, which will usually detail any special offers.  Or why not ask the next time you pop in for an appointment?  With summer approaching, many salons will offer deals on waxing and personal grooming, so you could benefit from a 2 for 1 deal or discount on products that you normally use.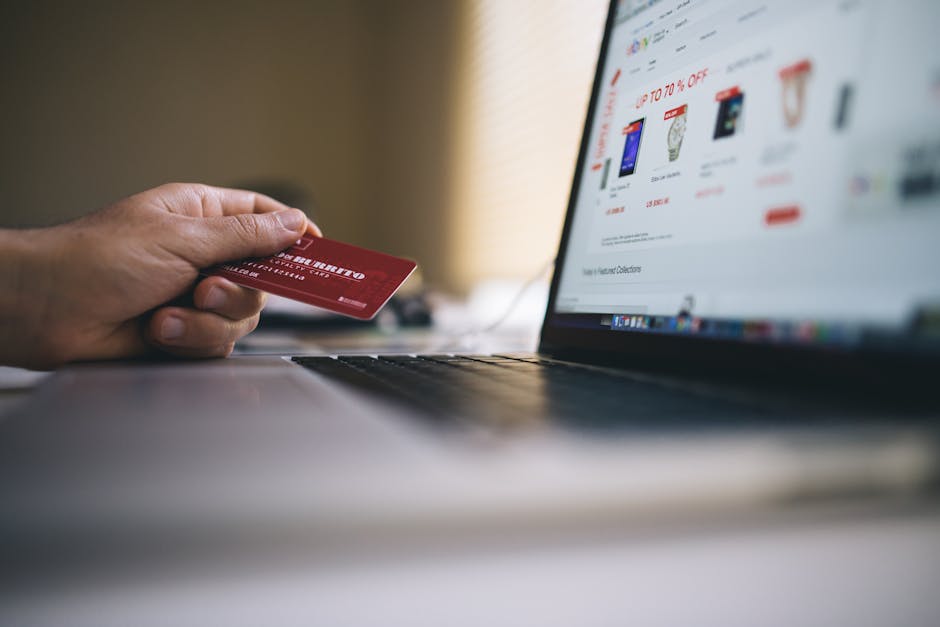 [Photo courtesy of Kaboompics // Karolina/pexels.com]
 Find those deals
There are websites available which will hunt for the best available deals for you – simply enter what you're looking for and a list of results will be presented to you.  These websites do all the hard work so you can be sure you're getting the most for your money. So for instance if you are after a make up sale specifically, simply head to one of these websites and type 'make-up' in the search box. It will then gather deals from around the Internet and a variety of online retailers, and present you with all the make-up products that are currently listed as a sale product. Perfect!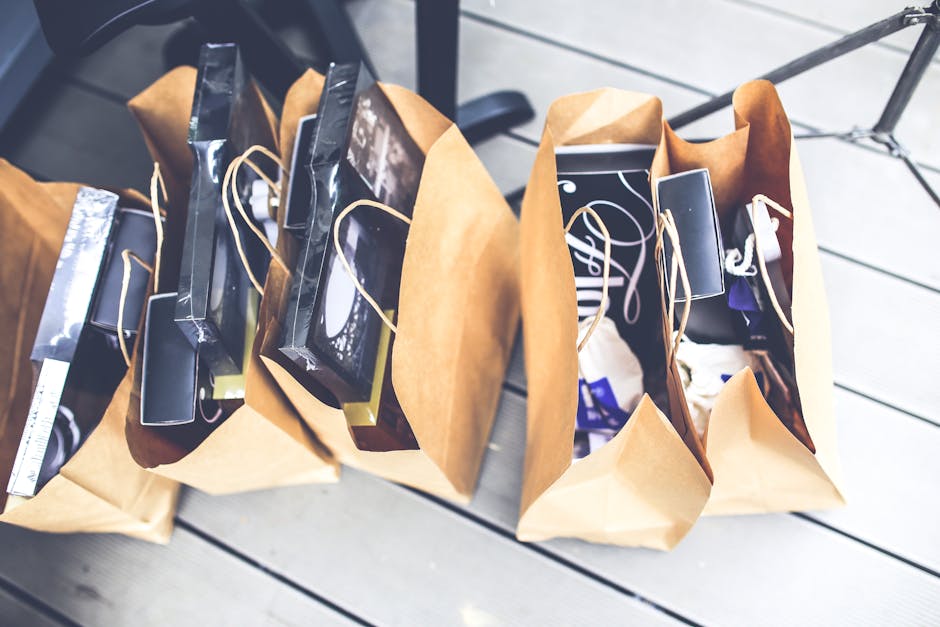 [Photo courtesy of Kaboompics // Karolina/pexels.com]
Buy in bulk
Discounted beauty products are often available to buy through online auction sites or smaller online retailers, and by buying in bulk you can often save even more money.  Remember not to buy cosmetics such as foundation in bulk – these products have a relatively short shelf life, so you should only buy a couple of bottles at most at any one time.  Products that you use a lot of such as hair removal creams, razors, shampoo and conditioner can be bought in bulk to experience significant savings, and many websites will offer free delivery if your order exceeds a certain amount.
It's never been easier to get gorgeous for less this summer – savvy shoppers head online for the best deals and the latest products at discount prices.  Stick to your local salon for treatments (as it is always good to stick to the same therapist) and try to get the best deals possible. For particular products and cosmetics try the online sale finders. You'll be looking gorgeous by the time the sun comes out!
When it comes to home design and decor trends, there are no better trends than those we see celebrities flaunting. Whether it is Kim K's house that you are in love with, Leonardo Dicaprio's bachelor pad, or Sarah Jessica Parker's city retreat, you can take inspiration from it and create a home that reflects all of the things that you love about your favorite celebrity's abode.
Believe it or not, transforming your home from looking like somewhere a Z list celebrity would live to an abode an A lister would be proud to call their own is easier than you might think. It's just a case of being mindful of what goes into styling the homes of all the most stylish celebrities, and how you can recreate the looks that they have, yourself.
Want to lead a more lavish lifestyle and live like a celebrity? Here's how you can do that:
Be selective about your home itself
To live like a celebrity, in lavish style, it's vital to be selective about your home itself. If you are investing in a new property (or choosing to rent instead), it pays to be selective about the kind of place you pick. If you want to live a life of luxury, like a celebrity, you want to pick a home that has that stylish look and feel to it. For this reason, newly built houses and flats are always a good way to go, as these are often designed and built in a modern way. Of course, older properties can be renovated to be made more modern, so if you live in an older property, there is no need to despair.
Minimalism is key
When you see the homes of celebrities in home and design magazines, what is one thing that every property has in common? The answer: that they are designed in a minimalist way. Whenever you see the home of a celebrity, whether it's their bedroom, kitchen or living room, they are always styled to look minimalistic. This means that they are well organized and free from clutter, which helps to make these spaces so innovative. To make your home more of a minimalist space, having adequate storage space is vital, as is taking the time to have a clear out and get rid of any junk that you have laying around.
First impressions count
First impressions count, which is why it is vital that you ensure that your home makes a good first impression. How do you do that? By beautifying your front porch and hallway, that's how. The fact is that by glamorizing your front porch and hallway, you can ensure that your guests get the right first impression of your home. Don't overlook these spaces, as so many people do, make them stylish and smart. For a stylish front porch, think matte gray paint for your door and pretty planters either side of it, a hanging basket or two wouldn't hurt either. For the hallway, keep it simple but chic – think neutral colored walls, a small bureau with an indoor plant on it, and a piece of elegant yet eye-catching art on the wall. Don't allow shoes and coats to make a mess, invest in adequate storage space for them.
Paneling adds elegance
Want to add a sense of drama and period elegance to your home? Add paneling to the lower parts of your home's walls. There's something about paneling that adds a sense of vintage glamor and luxury. If you are going to paint these panels, ensure that you opt for neutral shades – in fact, the entire property should be decorated in neutrals. Neutrals like white, gray, beige, and cream are classy and elegant, plus they tend to make spaces look and feel larger than they actually are.
Large windows are a must
If you are able to, choose a home that has wonderfully large windows. Or, if you already live in your dream home, consider renovating it to incorporate larger windows. There is something about larger windows that add a sense of cinematic glamor and style to a property; large windows are the epitome of luxury – they are what you expect to see in large manor houses and mansions.
Lighting fixtures matter
Don't make the mistake of thinking that the little things, like light fixtures and fittings, don't matter, because they do. Believe it or not, when it comes to what matters, it's the smaller things that always tend to have the biggest impact. If there is one thing that all of the most glamorous and luxurious homes have, it's beautiful light fixtures. If there is one light fixture that beats all others it's a chandelier; there is no fixture that adds more elegance, glamor, and style than a sparkling chandelier. These don't have to be too expensive either, as you can pick them up from all kinds of discount stores, meaning that you can create a celebrity-style home on a small budget.
Feature walls add style
Is there a wall anywhere in your home that looks a little dull, shall we say? Well, why not turn it into a stylish feature wall? This could be made up of anything, from vintage-inspired wallpaper and reclaimed wood to pieces of art or family photos; you can create a feature wall using just about anything. The more rustic and luxurious the wall looks, the more glamor it will add to your home.
Faux fur adds luxury
Animal fur may be out, but faux fur isn't. When it comes to adding a sense of warm and coziness to any home, faux fur throws, cushions, and rugs are the way to go. They add a sense of glamor and style and can help to create spaces that have a warmer and cozier feel to them. So many celebs love faux fur, which is why it's featured in so many glamorous homes.
There you have it, all of the best hacks for leading a more lavish life and creating a home that allows you to live like a celebrity.