Browsing Category: "Fashion and Style"
Being a woman in the 21st century is hard – we all know that summer is fast approaching, and with it the endless beauty regime of plucking, shaving, moisturizing and perfecting that comes with it.  Women in the UK spend an average of £2,500 a year on beauty products – a staggering amount – and men are catching up with women, spending an estimated £1,786 a year on male grooming.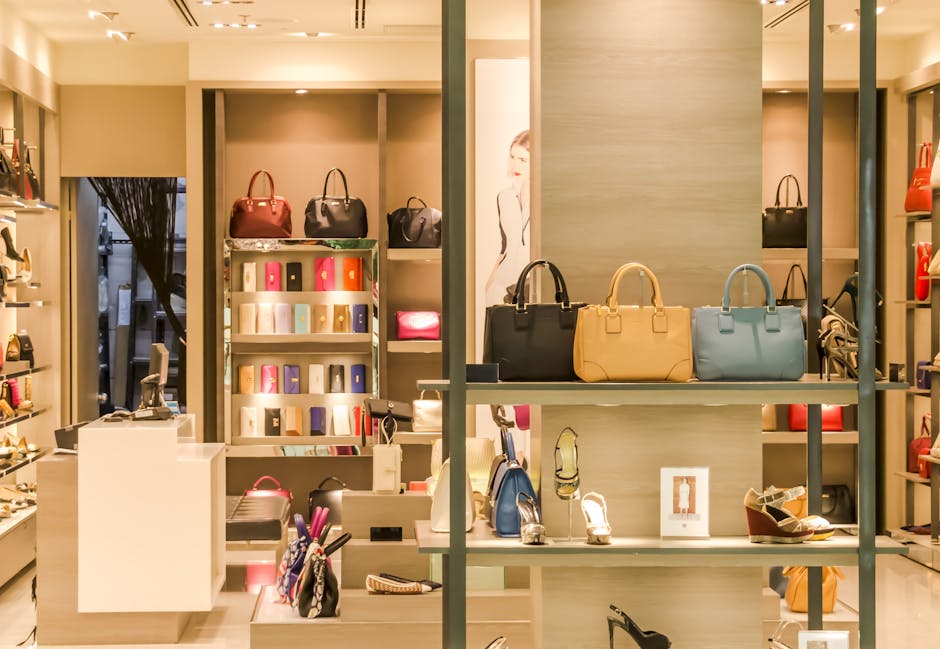 [Photo courtesy of shattha pilabut/pexels.com]
When you consider the rising cost of living, it's easy to see why many people don't have much disposable income left every month, and not all of us can afford costly cosmetics and pricy pampering sessions every week.  There is an easier way to save money on the latest beauty products and treatments, and the key is to know where to look.
 Get hunting
Your local beauty salon or spa will often advertise its latest deals online – whilst some voucher websites may offer discounts, it's best to check the salon's site itself, which will usually detail any special offers.  Or why not ask the next time you pop in for an appointment?  With summer approaching, many salons will offer deals on waxing and personal grooming, so you could benefit from a 2 for 1 deal or discount on products that you normally use.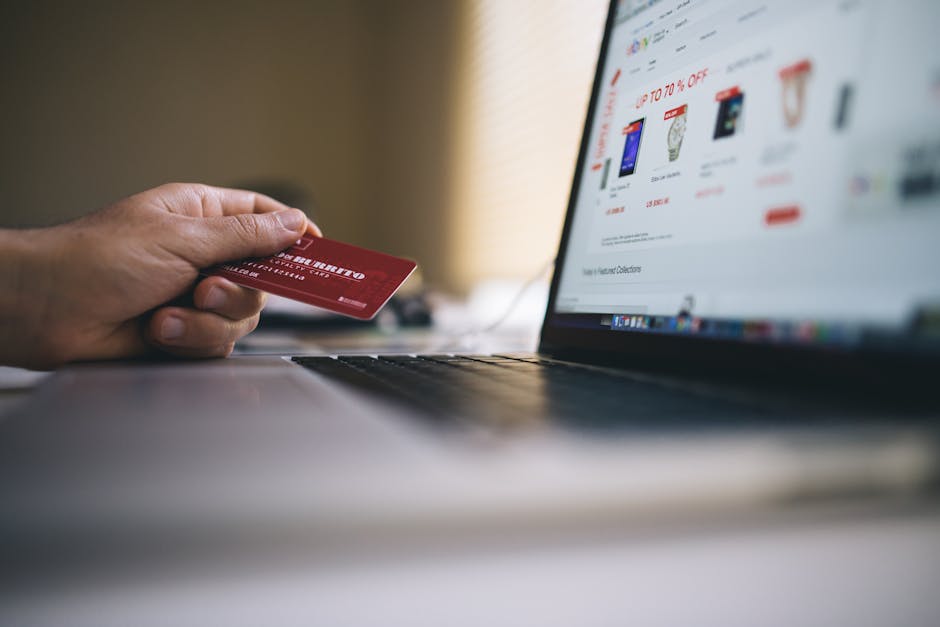 [Photo courtesy of Kaboompics // Karolina/pexels.com]
 Find those deals
There are websites available which will hunt for the best available deals for you – simply enter what you're looking for and a list of results will be presented to you.  These websites do all the hard work so you can be sure you're getting the most for your money. So for instance if you are after a make up sale specifically, simply head to one of these websites and type 'make-up' in the search box. It will then gather deals from around the Internet and a variety of online retailers, and present you with all the make-up products that are currently listed as a sale product. Perfect!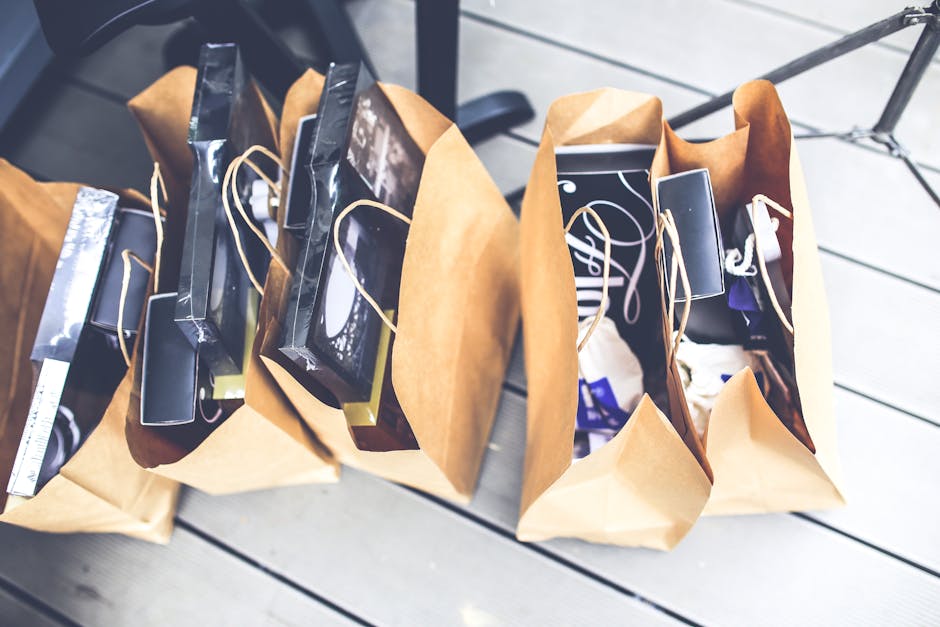 [Photo courtesy of Kaboompics // Karolina/pexels.com]
Buy in bulk
Discounted beauty products are often available to buy through online auction sites or smaller online retailers, and by buying in bulk you can often save even more money.  Remember not to buy cosmetics such as foundation in bulk – these products have a relatively short shelf life, so you should only buy a couple of bottles at most at any one time.  Products that you use a lot of such as hair removal creams, razors, shampoo and conditioner can be bought in bulk to experience significant savings, and many websites will offer free delivery if your order exceeds a certain amount.
It's never been easier to get gorgeous for less this summer – savvy shoppers head online for the best deals and the latest products at discount prices.  Stick to your local salon for treatments (as it is always good to stick to the same therapist) and try to get the best deals possible. For particular products and cosmetics try the online sale finders. You'll be looking gorgeous by the time the sun comes out!
When it comes to home design and decor trends, there are no better trends than those we see celebrities flaunting. Whether it is Kim K's house that you are in love with, Leonardo Dicaprio's bachelor pad, or Sarah Jessica Parker's city retreat, you can take inspiration from it and create a home that reflects all of the things that you love about your favorite celebrity's abode.
Believe it or not, transforming your home from looking like somewhere a Z list celebrity would live to an abode an A lister would be proud to call their own is easier than you might think. It's just a case of being mindful of what goes into styling the homes of all the most stylish celebrities, and how you can recreate the looks that they have, yourself.
Want to lead a more lavish lifestyle and live like a celebrity? Here's how you can do that:
Be selective about your home itself
To live like a celebrity, in lavish style, it's vital to be selective about your home itself. If you are investing in a new property (or choosing to rent instead), it pays to be selective about the kind of place you pick. If you want to live a life of luxury, like a celebrity, you want to pick a home that has that stylish look and feel to it. For this reason, newly built houses and flats are always a good way to go, as these are often designed and built in a modern way. Of course, older properties can be renovated to be made more modern, so if you live in an older property, there is no need to despair.
Minimalism is key
When you see the homes of celebrities in home and design magazines, what is one thing that every property has in common? The answer: that they are designed in a minimalist way. Whenever you see the home of a celebrity, whether it's their bedroom, kitchen or living room, they are always styled to look minimalistic. This means that they are well organized and free from clutter, which helps to make these spaces so innovative. To make your home more of a minimalist space, having adequate storage space is vital, as is taking the time to have a clear out and get rid of any junk that you have laying around.
First impressions count
First impressions count, which is why it is vital that you ensure that your home makes a good first impression. How do you do that? By beautifying your front porch and hallway, that's how. The fact is that by glamorizing your front porch and hallway, you can ensure that your guests get the right first impression of your home. Don't overlook these spaces, as so many people do, make them stylish and smart. For a stylish front porch, think matte gray paint for your door and pretty planters either side of it, a hanging basket or two wouldn't hurt either. For the hallway, keep it simple but chic – think neutral colored walls, a small bureau with an indoor plant on it, and a piece of elegant yet eye-catching art on the wall. Don't allow shoes and coats to make a mess, invest in adequate storage space for them.
Paneling adds elegance
Want to add a sense of drama and period elegance to your home? Add paneling to the lower parts of your home's walls. There's something about paneling that adds a sense of vintage glamor and luxury. If you are going to paint these panels, ensure that you opt for neutral shades – in fact, the entire property should be decorated in neutrals. Neutrals like white, gray, beige, and cream are classy and elegant, plus they tend to make spaces look and feel larger than they actually are.
Large windows are a must
If you are able to, choose a home that has wonderfully large windows. Or, if you already live in your dream home, consider renovating it to incorporate larger windows. There is something about larger windows that add a sense of cinematic glamor and style to a property; large windows are the epitome of luxury – they are what you expect to see in large manor houses and mansions.
Lighting fixtures matter
Don't make the mistake of thinking that the little things, like light fixtures and fittings, don't matter, because they do. Believe it or not, when it comes to what matters, it's the smaller things that always tend to have the biggest impact. If there is one thing that all of the most glamorous and luxurious homes have, it's beautiful light fixtures. If there is one light fixture that beats all others it's a chandelier; there is no fixture that adds more elegance, glamor, and style than a sparkling chandelier. These don't have to be too expensive either, as you can pick them up from all kinds of discount stores, meaning that you can create a celebrity-style home on a small budget.
Feature walls add style
Is there a wall anywhere in your home that looks a little dull, shall we say? Well, why not turn it into a stylish feature wall? This could be made up of anything, from vintage-inspired wallpaper and reclaimed wood to pieces of art or family photos; you can create a feature wall using just about anything. The more rustic and luxurious the wall looks, the more glamor it will add to your home.
Faux fur adds luxury
Animal fur may be out, but faux fur isn't. When it comes to adding a sense of warm and coziness to any home, faux fur throws, cushions, and rugs are the way to go. They add a sense of glamor and style and can help to create spaces that have a warmer and cozier feel to them. So many celebs love faux fur, which is why it's featured in so many glamorous homes.
There you have it, all of the best hacks for leading a more lavish life and creating a home that allows you to live like a celebrity.
Where can you wear a onesie without looking like an escaped mental patient? If you are one of a growing number of all-in-one converts the answer to that question will undoubtedly be 'everywhere', but no matter how comfortable and warm you might feel when wearing it society is simply not ready for the sight of you in your onesie. All-in-ones are simply not acceptable forms of outerwear in this day and age unless you are an eccentric billionaire or a member of One Direction. To avoid ridicule and possible incarceration, it is usually advisable to keep your onesie safely behind closed doors and not venture further than your front doorstep. However, if you have a burning need to show the world just how fabulous you look in an adult romper, the following style tips will help you pull off one of the most difficult fashion trends the world has ever seen.
[Photo courtesy of RyanMcGuire/pixabay.com]
How to Accessorize Your Onesie
The centuries old style advice of 'less is more' has never been truer than when it comes to the onesie. Loud animal prints or neon stripes are great for the home, but stick to neutral block colours for outside. A simple black onesie with minimal make up and a pair of converse trainers will create a casual, laidback look that will not cause too much of a stir. Heading out in a tiger print onesie complete with ears and tail will leave you open to some well-deserved staring and pointing. Shoes are extremely important when it comes to rocking the onesie when out and about, and simple sport shoes in a matching colour are your one and only option. If you have to wear high heels, an ultra-trendy boiler suit teamed with some statement jewellery and big hair is a better choice, and this style is currently enjoying a comeback this season thanks to Cheryl Cole. The onesie is designed for ultimate comfort and should always be understated, but that doesn't mean you can commit the unforgivable fashion crime of teaming it with a pair of Uggs.
Where You Can Wear It
Once you know how to make your onesie fit for public consumption, the amount of places you can where it will greatly increase. A trip to the local supermarket provides the perfect opportunity, and running small errands such as picking up dry cleaning, a trip to the hairdresser or simply walking the dog through the local park are all acceptable venues for onesies. Camping holidays, festivals and charity events are also perfect locations, and a onesie also doubles up as the easiest fancy dress costume in history.
Where You Probably Shouldn't Wear It
Any nightclub that will actually allow you through the door in a onesie is probably not the kind of establishment that you will want to be seen in, unless of course you are in Essex where they are mandatory. Never wear one to work unless you were already planning on getting fired, and showing up to court in a onesie will probably add extra years onto your sentence. Picking your kids up from school in your onesie will relegate them to the status of social lepers until graduation, and hosting dinner parties whilst wearing one will definitely creep out your guests.
Always remember that the onesie is only a small step up from your regular pajamas, so they will probably never be completely acceptable as outdoor attire. Even 24-hour supermarkets have banned their customers from doing the weekly shop at 4am in their dressing gowns, so that snooty saleswoman shooting you disapproving looks for wearing your onesie to Tiffany's is well within her right. If you enjoy standing out from the crowd, then a onesie will certainly help you on your mission, and no one could ever accuse you of being behind on the latest trends. Every few years a controversial piece of clothing comes into the spotlight, and in the past leather leggings, yoga pants and shoulder pads were all seen as difficult trends to pull off. The lifecycle of a new and original piece of clothing can be compared to German philosopher Arthur Shopenhaur's three phases of truth which states "First, it will be ridiculed. Secondly it is violently opposed. Third, it is accepted as being self-evident."
Flat shoes have many benefits; they're comfortable, practical and go with almost any outfit. But there are times when only a heel will do. Instantly boosting your height and making your legs look longer, they're superbly flattering and always make you feel great. Here's a rundown of this season's total must-have heels.
Comfy wedges
These shoes are the perfect choice when you want all the advantages of wearing high heels but with additional comfort. They are fabulously versatile, being practical enough to wear for work during the daytime but easily smart enough to continue on into the evening. They are also available in a range of heel heights, from low heels of an inch or so to much higher platform wedges. For an eye-catching look, choose shoes with contrasting colours on the wedge and uppers. This season's wedges feature textured material such as suede and are patterned with bold animal or floral print designs.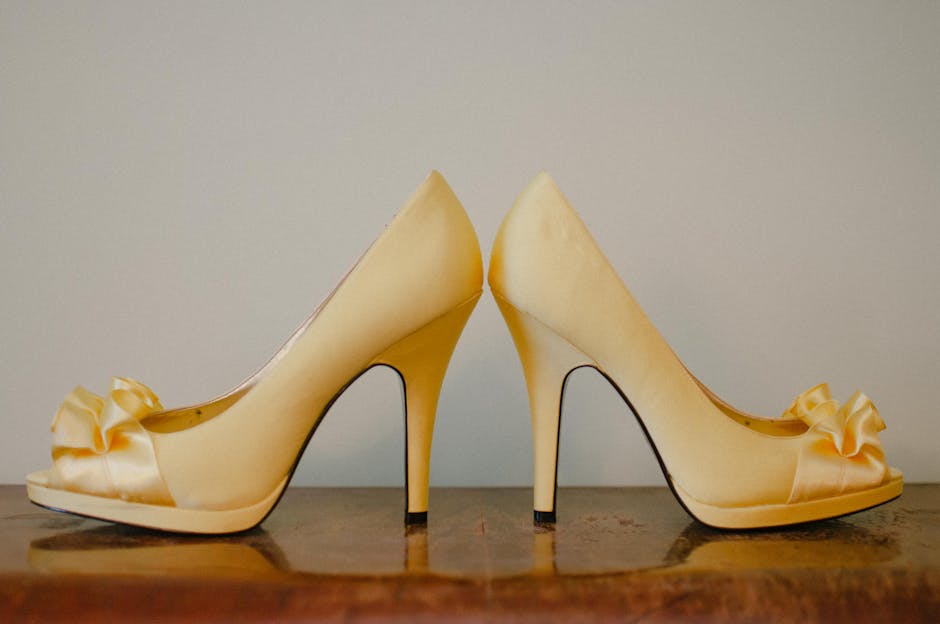 [Photo courtesy of Scott Webb/pexels.com]
Killer high heels
There's nothing like a really fabulous pair of heels to make you feel on top of the world. Sling backs used to scream a style bypass, but they've had a serious makeover and should be top of your killer heels list. Elasticated or adjustable straps make them easy to get on and often feature additional decorative details. If you want the extra height but aren't confident in really high heels, choose platform sling backs which are easier to walk in. Peep-toe shoes showing off brightly painted toenails will make your feet look truly irresistible. A great alternative to the sling back is the ankle-strap sandal. Best worn with skirts to emphasize their striking shape, these can go as low or high as you like. They're ideal for smart occasions such as weddings and parties, especially if you choose some of the gorgeous glittery and metallic styles around.
[Photo courtesy of Unsplash/pexels.com]
Brilliant boots
For those days when you need a little more coverage, boots are the ideal choice. But there's no need to reach for your wellies just yet. The latest boots will see you through from summer to winter, looking fabulous all year round. Classic, flat pull-on Chelsea boots are incredibly popular but for something with a little more height, choose a pair of shoe boots. Platform ankle boots in nude complement any outfit perfectly. Alternatively, choose glossy black boots with metallic studs and buckle detailing for a sharp, urban look. High-heeled cowboy boots are perfect, either with jeans for a relaxed country feel or paired with a floaty floral skirt for a boho hippy vibe. Either way, they're a fashion-forward and practical choice when hitting the festival circuit. There's a whole host of great options around, so click here for leather boots in a range of styles.
You can never have too many pairs of shoes and with some killer heels in your wardrobe, you know you'll always have the perfect finishing touch for any outfit.
Getting ready for the party tonight? Have you decided what to wear for the party? Why not reinvent yourself by wearing a colorful party suit to create a different look and impress the crowd. There are myriads of adult costumes for party goers and it is up to you to choose which one attracts you most. Most invites do not require you to wear a particular outfit unless it is a theme party. It is important that you have to ask the host if you have to wear a certain adult costumes for women and men.
Costume party designers offer a variety of suits that are inspired from your favorite cartoon or movie character. You can look gorgeous with a superman or batman outfit or look scary with a zombie suit. Flaunt your voluptuous body by wearing a super skin suit or appear gay with a funny men's costume. Look groovy with a knight or warrior costume or romantic with a classic character costume.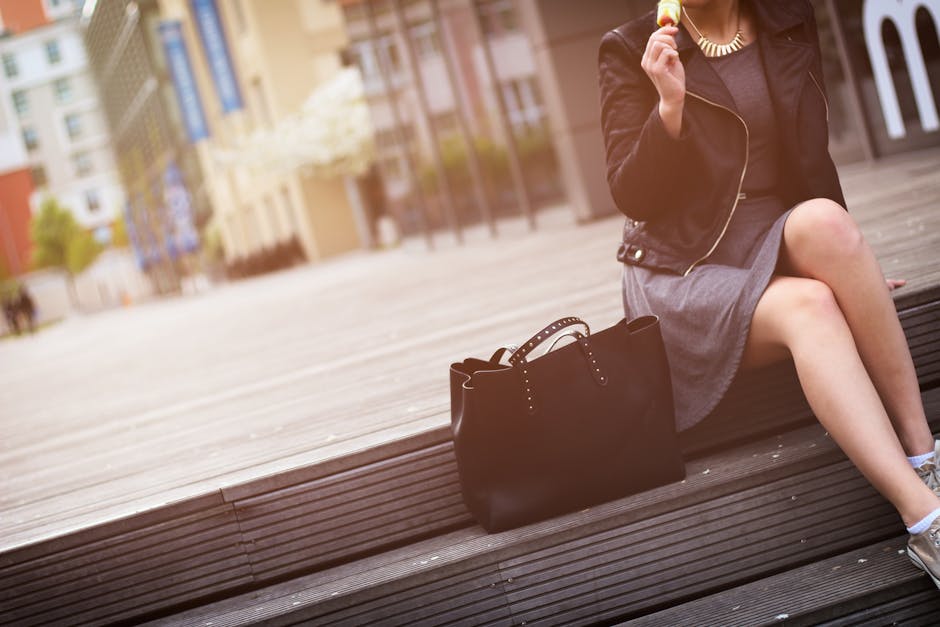 [Photo courtesy of Tofros.com/pexels.com]
Spirit Halloween has a lot to offer for party animals because they have the best line of costumes for both men and women as well as for your kids and teens. They also cater for customers who have plus size bodies so they will never end up a wallflower during the party. Suits for the party can bring out your funny and creative side, so always be meticulous when it comes to shopping for your party attire.
Before heading to the online store for these suits, always get the exact size because the online clothiers have varying sizes and you will be surprised that a medium size can be too tight for a small size body.
Always remember that though parties seldom happen, getting the right style and fit for your party suits should be given top priority. Versatility and flexibility comes next if you want to wear again the suit for the next year's event. Look for suits online that can be mixed and matched for your high school reunion or a bachelor party.
This is a sponsored post. All opinions are mine.
It is hard to find hairdressers that are well experienced and whom you are going to be comfortable with, but today with the help of internet you can easily find reviews of every product and establishment online but living in a rural area where internet isn't that great, personal recommendation from friends and other people are often the best way to choose a reliable hairdressers.
When my sister and I planned to get a hair rebonding we didn't immediately went to any hair salon in town, we asked and waited results from distant friends and acquaintances that had hair rebonded from different hair salons. We carefully choose whom we are going to trust our money and hair, since hair rebonding cost more than a simple haircut. We don't want to see our money go to drain after a month of getting a hair rebond to a wrong hairdresser.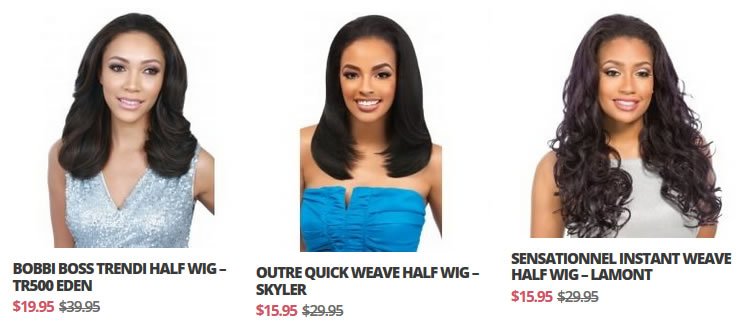 We finally decided to get our hair done after seeing the work of a particular hairdresser to a woman from our village, we are amazed how her  hair still manageable soft and straight after months of getting a hair rebond contrary to others where their hair went frizzy and dry, with her recommendation we contacted the hair dresser for home service and we didn't regret our decision but there are times I would like to glam up on  a wavy or shorter hair without sacrificing the length of my hair and with proper research I found out half wigs from Divatress can do the trick at affordable price because they have amazing selection of wigs according to your style and party needs.
If you have not heard yet, Divatress is a leading beauty e-commerce company that offers thousands of wigs and hair care products.
The new line of Hollywood Mirrors has just been released. These amazing new mirrors have been specially designed for the ultimate Hollywood vanity experience. You can use the very same type of mirrors that glamorous stars make use of when it's time to get gorgeous. It's time to treat yourself to a little bit of luxury, Hollywood style, and these exciting new vanity mirrors are just the ticket. If beauty management is a serious issue in your life, you can't go wrong by using these new vanity mirrors to keep yourself in tip top shape.
Hollywood Vanity Mirrors Come in Many Different Shapes and Sizes
You may just be amazed at how many different styles, colors, shapes, and sizes these new mirrors come in. It isn't just one size fits all. In fact, there has never been a time in human history when you could find a larger variety of vanity mirrors. Each of them reflects a different style and set of prerogatives. This means that you are sure to find the mirror that's right for you after you examine it to your full satisfaction.
[Photo courtesy of claudioscot/pixabay.com]
It's Time to Brighten Up Your Boring Old Morning Routine
If your morning routine has become stale, boring, and far too routine, it's time to lighten the mood. Add a Hollywood vanity mirror to your routine and you'll quickly come to find that you're looking forward – perhaps for the first time in your life – to getting up in the morning. You'll achieve a whole new level of brilliance in your morning routine. The new line of Hollywood vanity mirrors can give you the confidence you need to put on your game winning face and play for keeps every time.
Where Can You Go to Find This Amazing New Line of Vanity Mirrors?
If you are wondering where you can go to find these incredible new vanity mirrors, you're in luck. You can visit Impact Vanity online to find the very best deals on mirrors and other state of the art beauty products. Staying young and beautiful is a hard task for even the greatest Hollywood star, but now you can rely on professional assistance. This is a deal that you can't afford to turn down. Log on to the web today to discover more about this exciting new line of Hollywood vanity mirrors.
While it's good to take inspiration from celebs when it comes to your fashion choices, you should ultimately aim to be unique if you want to stand out from the crowd. After all, you are more likely to turn heads and get compliments if you are in an outfit that is totally different to everyone else. However, a lot of people don't know how to wow with their clothes. Therefore, here are some ways you can be unique with your fashion choices.
[Photo courtesy of AdinaVoicu/pixabay.com]
Stay away from the main stores
There are some stores where everyone goes for the latest fashion pieces. After all, they know they are going to get on-trend clothing at good prices. But if you do head to these stores, you will be shopping for pieces that hundreds have already bought. Therefore, you will blend in with everyone else, and won't make a statement. And the designer stores are the same; you will end up just looking like a carbon copy of everyone else. Therefore, to ensure you are unique with your fashion choices, you should stay away from all these stores and head to independent shops instead. You are bound to find clothing which is often a one off piece that you can then parade around to everyone's delight. Also, markets are an excellent way to find clothing that will wow everyone. After all, you are likely to be one of the only people wearing these clothes. So you will turn heads when wearing your new outfit. And remember that online shops are also ideal for unique clothes. After all, people make the one-off pieces and sell them online to the public!
Make your own clothing
When you want to be unique with your fashion choices, you should consider making your own clothes. After all, if it's handmade by you, no one else out there will be wearing the same thing. So you will stand out from the crowd when you are out and about. Not only this but making your own clothes means you can add a touch of your personality to the outfits. Therefore, everyone can get a feel for what you are about from just looking at your clothes. And there are a lot of sites where you can get some cool fabric you can use to make your new clothes. In fact, you can get a michaels coupon code which will help you invest in plenty of material to get you started. And if you are not good with a sewing machine, ask a friend to help you out with your first piece.
Time to go vintage
A lot of people opt for the latest clothes on the high street. After all, they know they will look on-trend in these clothes. But if you want to stand out from the crowd, you should go for a vintage look. After all, you can go to a thrift store to find lots of old pieces that are still in good nick. And you can pull off a fabulous unique look if you wear these out and about. You can even look online on selling sites to find some more vintage clothes. After all, you might find a real diamond which will help you to be unique with your fashion choices!
And remember to go for bright colors to help you to turn heads.
When most of us dress, we do so with the intention of looking great in the real world. However, sometimes we find ourselves in situations where we're going to be on camera, whether it's for a TV appearance or a wedding where guests will be filmed.
While tips that make you look great on camera aren't entirely dissimilar from tips that make you look great in real life, there are a few specific things to keep in mind when you're dressing yourself for film. Here are some tips on how you can dress so you love the way you look when you see the video footage later.
[Photo courtesy of huweijie07170/pixabay.com]
Avoid Loud Patterns and Prints
When shopping online, you might find yourself looking at a patterned dress that looks great on the site, looks great in real life, but ends up looking odd or even obnoxious on video. This is because patterns can look strange on moving film, even when they look fine in still photographs. This is why it's a good idea to avoid loud patterns and prints.
Choose Dark and Neutral Colors
Solid colors, especially dark hues, look great on camera for a myriad of reasons. First and foremost, they help to slim us down. Secondly, the camera responds well to one uniform color. When it comes to dressing yourself to be on film, you really can't go wrong with a little black dress. You'll look slim and attractive.
[Photo courtesy of Skitterphoto/pixabay.com]
Careful With Jewelry and Sparkles
In real life, shiny fabrics and sparkly jewelry is beautiful and eye-catching. But on camera, the way these accessories reflect light can be a bit jarring. If you want to play it safe, try wearing a matte gemstone or a string of pearls. These accessories look lovely on film without being distracting.
Watch How You Do Your Makeup
[Photo courtesy of AdinaVoicu/pixabay.com]
When it comes to makeup for the camera, matte is the name of the game. Avoid those shiny highlighters and dewy finish foundations, as on camera they just make you look greasy. Instead, pick makeup products that have a matte finish, as they look beautiful on film. Watch out for face powders labeled "high definition," as they can show up white on camera.
If you follow these tips, you're sure to love how you look on film when you watch the clips of yourself later. Above all else, never forget to sport a confident smile when the camera is on you.
Although celebrities are notorious for endorsing products that they themselves have no interest in ever using, that doesn't necessarily mean they're incapable of naturally setting fun trends. In fact, since celebrities pay way more attention to what they wear than most people, they can often serve as the first indicator of shifts in fashion. If you want to stay ahead of the game, but don't know where to go for inspiration, then this guide is for you. Here's a few simple ways that you can stay on top of your fashion game and ensure that you're following in the footsteps of your favorite celebrities.
[Photo courtesy of 3179289/pixabay.com]
Follow Their Social Media
Following a celebrity's social media accounts is a great way to keep up to date on their fashion tastes as they evolve. While it's easy to search for your favorite celebrity's Twitter or Facebook account, it's also worth checking out any sites that are directly linked to them. Sometimes, you might even find that you can ask questions to your favorite celebrity directly, including their thoughts on the latest fashion. For instance, Strictly Come Dancing judge Craig Revel Horwood has his own site where users can submit questions. If you want to know what your favorite celebrity is wearing, then why not ask them yourself?
Pay Attention to Designers
Although most people follow their favorite celebrities, it's easy to forget that what they're wearing is actually the result of someone else's hard work. If you've already closely studied your favorite celebrities, then the next step should be to pick out any patterns that you've noticed. Does the same designer's name keep popping up on all of your favorite outfits? If so, then it might be worth skipping the celebrity entirely and just focusing on the designer that you're really interested in. By doing this, you can stay even more up to date on evolving trends, since you don't have to wait for a celebrity to be caught on the red carpet wearing the next big fashion item. If you follow the designer ahead of time, you'll already know about it and be prepared.
[Photo courtesy of Ana_J/pixabay.com]
Finally, it's important to remember that even as you're engaging in the latest fashion trends, that it doesn't mean you should make any sacrifices to what you're comfortable with or personally enjoy. If you love a dress that has apparently gone out of style, don't let it bring you down. As long as you love what you're wearing, you'll look great no matter what.