Browsing Category: "Clothes and Accessories"
Fashion trends come and go. What was once considered hot soon comes around; however, they say that true classics never die. Punk clothing has a distinct look. It's rough, yet polished. The young may not associate post punk of the 70's and 80's with the punk that is heard today, but that is when punk made its mark. Much of the music used sounds from different genres, but it was unique in its own right. It gave rise to what is considered Alternative today. Bands like Joy Division, Wire, The Cure and Siouxsie and the Banshees paved the way for what is listened to today. These bands made a fashion statement as well.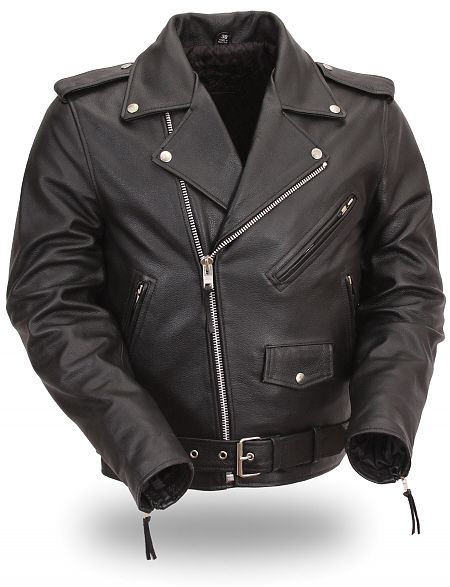 Both punk music and style of clothing was specific, and it still is. The style of clothing in that time was androgynous. Men and women wore heavy makeup. It's more common to see various hair colors today; however, the haircuts were largely the same. The infamous hairdo worn by Brian Smith of The Cure made a recent comeback and the recent female fauxhawk phenomenon that could be first seen by Annabella Lwin, and others, of Bow Wow Wow. Bands that were around in the 70's and 80's wore tight tattered clothing. However, it was common for some bands to wear suits. Black has always been associated with punk; although, leather is more common today.
When punk first came out, people had to make their own clothing. Some things could be bought from thrift stores; however, much of what was worn had to torn and tattered. Patches and other accessories were sewn on. Today, several stores offer punk clothing. Punk jackets and other gear can be found easily.
Shopping for second hand clothes is very economical decision if you are cutting your budgets to expenses that you really don't need too often.  Since my mother discovers the joy of shopping in a thrift store, she occasionally visits when the shop is on sale to look around for cheap clothes that are still in good condition.
One day, while we are in town we stopped by at the thrift just to check what's on sale or if they have still items that could fit our taste.  I look around and found shorts on my liking, I have no decent clothes left since most of my clothes are already too small for me, and they already hand down to my younger sister.  I was tempted to buy few pair of shorts, they are way better than buying new shorts that are made of cheap fabric.
Having warm outdoor gear can be essential in the chilly fall and wintertime weather. When you need to update your wardrobe for these seasons, you may be ready to invest in gear like Alpha Industries jackets. Before you make your selection, however, you might have some specific concerns about the quality, size, and look of the apparel you plan to buy. You can answer your own questions or contact customer service by browsing the website today.
When you visit the site, you can click on the individual pictures to get a better idea of what each jacket looks like. You can see how thick it is and determine if that quality is right for your particular apparel needs. When you click on the picture, you can also find out from what kind of material the gear is made. If you prefer to wear jackets made out of weather-proof materials, you can find one that suits your needs online.
A big aspect of your buying decision could be the pricing as well. You may want to avoid going over budget and spending too much. However, when you shop online, you have the opportunity to buy a piece of outdoor gear that fits in your price range. You can ensure that you have that money on hand before you finish your checkout process.
Shipping may also be a concern for you. Shopping online gives you the chance to get free shipping on your jacket purchases. The shipment can be delivered at no cost to you.