Shopping and Sale April 1st, 2012 | 7 Comments »
This is just few of my shopping haul the other day I am already in the counter and line up to pay when my eyes went to the beauty products just beside me. At first I look at the price, knowing they are not that expensive I just keep dropping them on my shopping basket.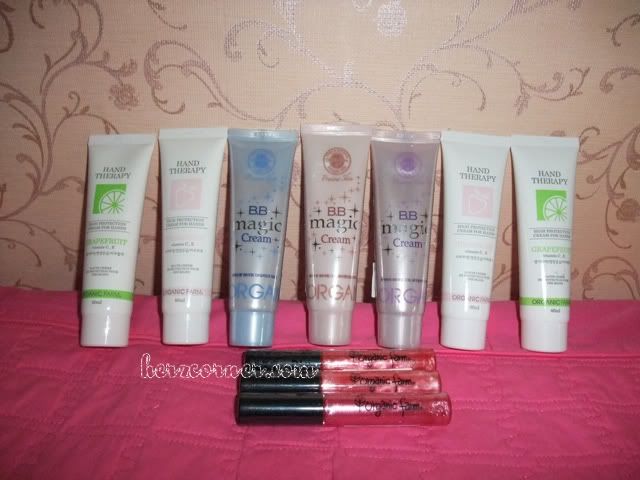 Aside from the three kind of BB Magic Cream I also bought three colors of lip gloss and 2 pieces each of hand cream, strawberry and  grape fruit.  I also bought few beauty products that are not from organic farm but I will blog them next time. I don't know why I bough this stuff when I know I am not going to use them, I am planning to have a giveaway or either way send them to friends or carry them with me as presents to friends and relatives when I go home for short vacation.