Beauty and Cosmetics, Shopping and Sale September 7th, 2011 | No Comments »
I had a busy day today my husband decided to clean the apartment by throwing the things we don't  used and we don't need and oh well of course my junks are not excluded, I occupied three floor of the cabinet  and to free space I run to the postal office to buy postal box and fill it up little by little.  He is so thankful and even asked me if he can decide what are the things I should put in the box.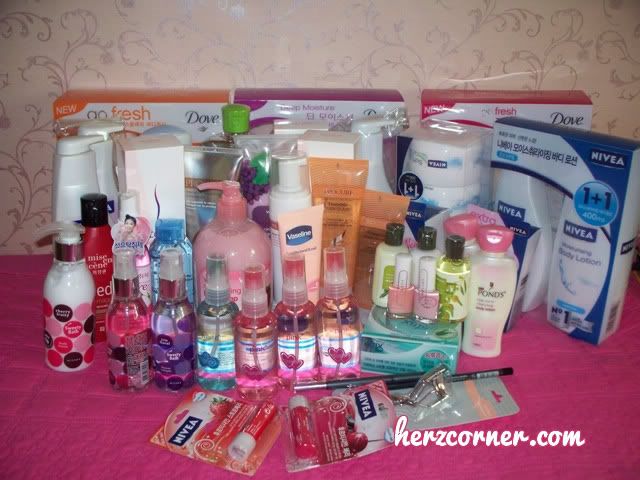 My husband told me not to buy these things anymore but I still did, I went to Watsons tonight after going to Daiso and I ended up buying something I'll take picture tomorrow , I hate to say this but once I went inside a store I always ended up with something because I am shy just to look around, but I finally did it tonight I went to Barunson and I am able to go out with out buying anything despite the fact its killing me.
[ Tagged In ] Misha Spray, Missha, Missha Lotion, Missha Mist, Missha Perfume, Nivea, Nivea Extra White, Nivea Lip Shiner, Nivea Moisturizing Lotion, Nivea Soft Cream