Archive for January, 2012
The other night when my husband asked me to buy some chilli peppers I sneaked out going to the newly opened Olive Young  which is in the same building of the gym where we worked out, the store opened this month. If you don't know yet Olive Young is a drug store dealing with various items from health supplements to drugs, cosmetics and cosmetic accessories. It also offers health products, foods, and sundry goods.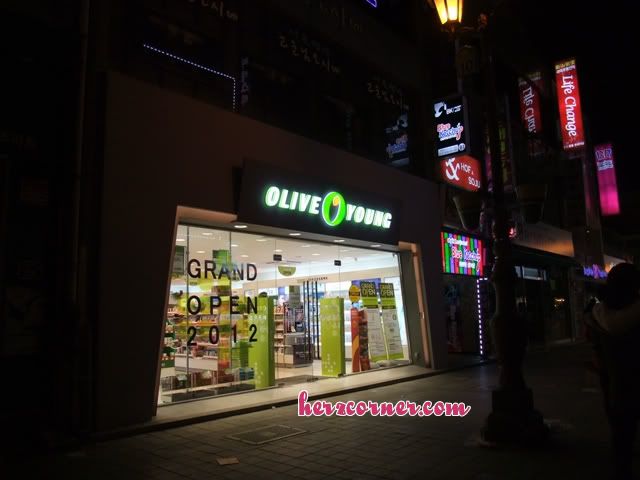 I just look around and I didn't really pay attention it is just a quick scan with a thought that the local restaurant will be closed soon. I just grab a nail care tool and few Ritter Sport chocolates near the counter well not really a few because I grabbed one flavor each (lol).
Well they have a lot of beauty products for skin, body, hair, make-up and fragrance but  it seems costly than Watsons. When I pay in the counter the sales clerk gave me W1,000 off as freebie for their grand open, she also says about point card so I asked her if I can have one she said yes so I picked the pink one, there's three choices blue, black and pink. I choose the latter as it looks very lively and girly, the black one is great too wish I can pick two., haha I didn't choose the blue as it looks very manly maybe for male customers.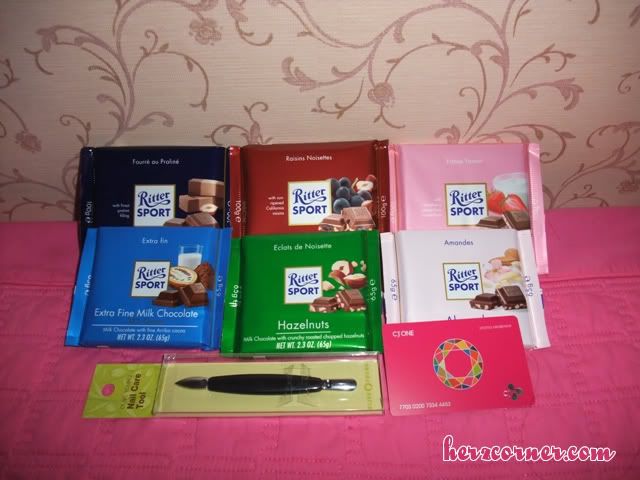 The other day after shopping our daily supplies I went out again and decided to go to Daiso to buy envelopes for the post card I have to mail to few of my friends.  I didn't find  the envelope for cards all they had is white envelope for mail which is too small. I didn't went out after that I  look around the shelves trying to find something I can buy, the pouches caught my attention especially the  brown and  hot pink. I took the brown pouch but when I did it I've seen a peach pouch at the back that  brought me into hard situation, choosing which one should I buy.  Not to make it so hard I took the two and continue look around.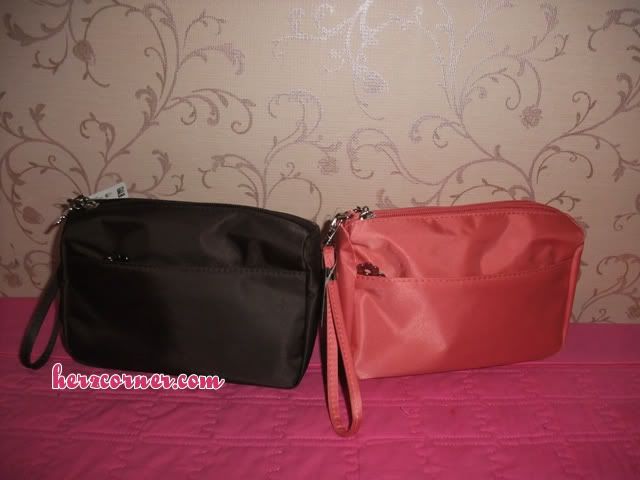 Aside from the pouches I also bought a paper sticker where I can print my address and an animal cube memo pad.  While walking home I stopped to OfficeQ  to look for envelopes and I luckily found envelope just for cards and stationary, I look around and find a cheap notebooks so I bought two, one small and one larger notebook. I didn't spend a lot on this item all I used are my coins.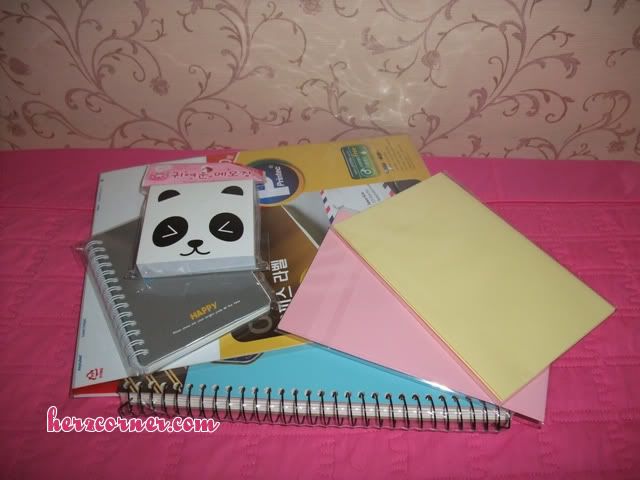 This is what the sales clerk in Lotte Super handed to us when we shopped last weekend. We are surprised to received it, it seems they have a promo this Lunar New Year.  They have two kinds of  gift certificate the other one is worth W5,000 but she handed W10,000 to us maybe because our bill  is high enough, this gift certificate is 10% if what we spend.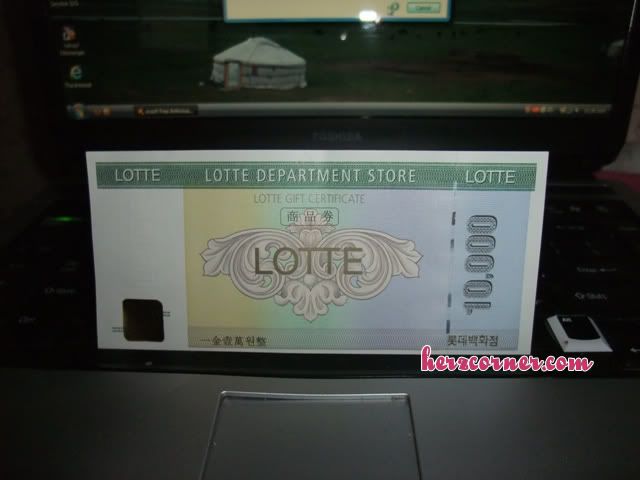 Well the next time we shopped we have W10,000 less money to spend isn't it?